How has your mindset shifted being a part of BoldHaus masterminds?
"I can be the rainmaker, close business opportunities, and be very successful running my own business. I do not need to depend on what just comes to me or be concerned with downturns in the economy. I have more initiative than ever and am more comfortable with shifting the way I look at my business."
What BoldHaus strategy has made the biggest impact on your results?
Two things – walking someone through a proposal before sending it to them and always getting another appointment on the calendar. These are the small things that have made a huge difference.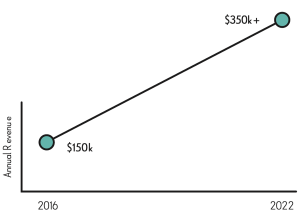 What was your BIGGEST breakthrough as a result of the BoldHaus program?
"I have learned to think of myself as a business owner. BoldHaus gave me more confidence in my ability to lead larger and more complex engagements. Previously, I was more of an practitioner, and while I always had my own corporate clients, I did not have a business development mindset."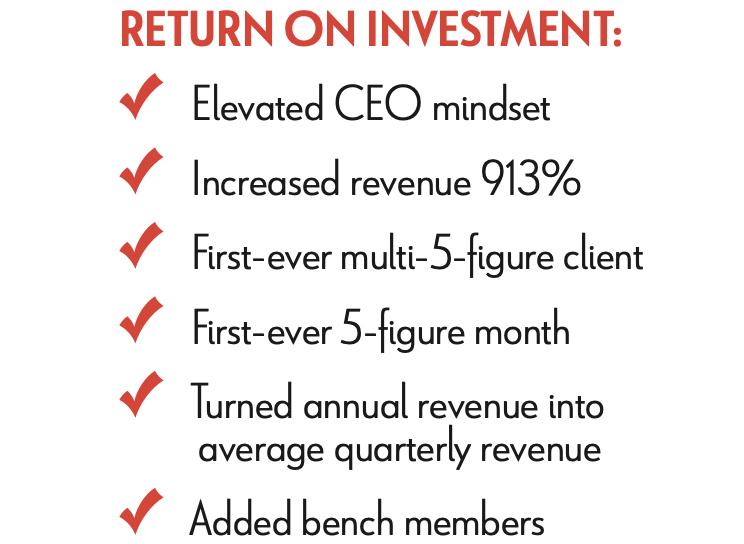 "Now I see myself as the kind of leader I help others to be. I have a more confident mindset. I've gained the ability to actually turn down business, if necessary. Now I can say, "Our process is…" with ease and grace."

To download the full case study, CLICK HERE.
To learn more about how you too can work with BoldHaus to increase your revenue while gaining more freedom, go here to schedule a 'Haus Call:

About BoldHaus
BoldHaus is a globally recognized, award-winning provider of training, consulting and mentorship services to help small business owners win corporate and other B2B clients. The company works with small business owners from more than 72 countries worldwide, with a particular focus on consultants, executive coaches, professional service providers, speakers, experts and diversity-owned businesses. Founded in 2010 as The Corporate Agent, the company re-branded in July 2021 to BoldHaus. The company is based in Boca Raton, FL, and is certified by WBENC as a woman-owned company. Learn more at www.boldhaus.com.