NOW BOARDING!!
Access the Premier Community, World-Class Mentorship, and Timeless Strategies to Drive More Revenue, Freedom & Impact!
(Only
14
4 seats remain.)
YES! Apply For My Playmaker Seat Now!
APPLY FOR YOUR SEAT IN PLAYMAKER TODAY!
ONLY 14 4 SEATS LEFT!
Join Playmaker by Dec. 7th & SAVE
$1500 OFF your investment!
Playmaker is the Top Business Growth Mastermind for Consultants, Coaches, Experts & Small Biz Owners Who Work With Corporate & B2B Clients!!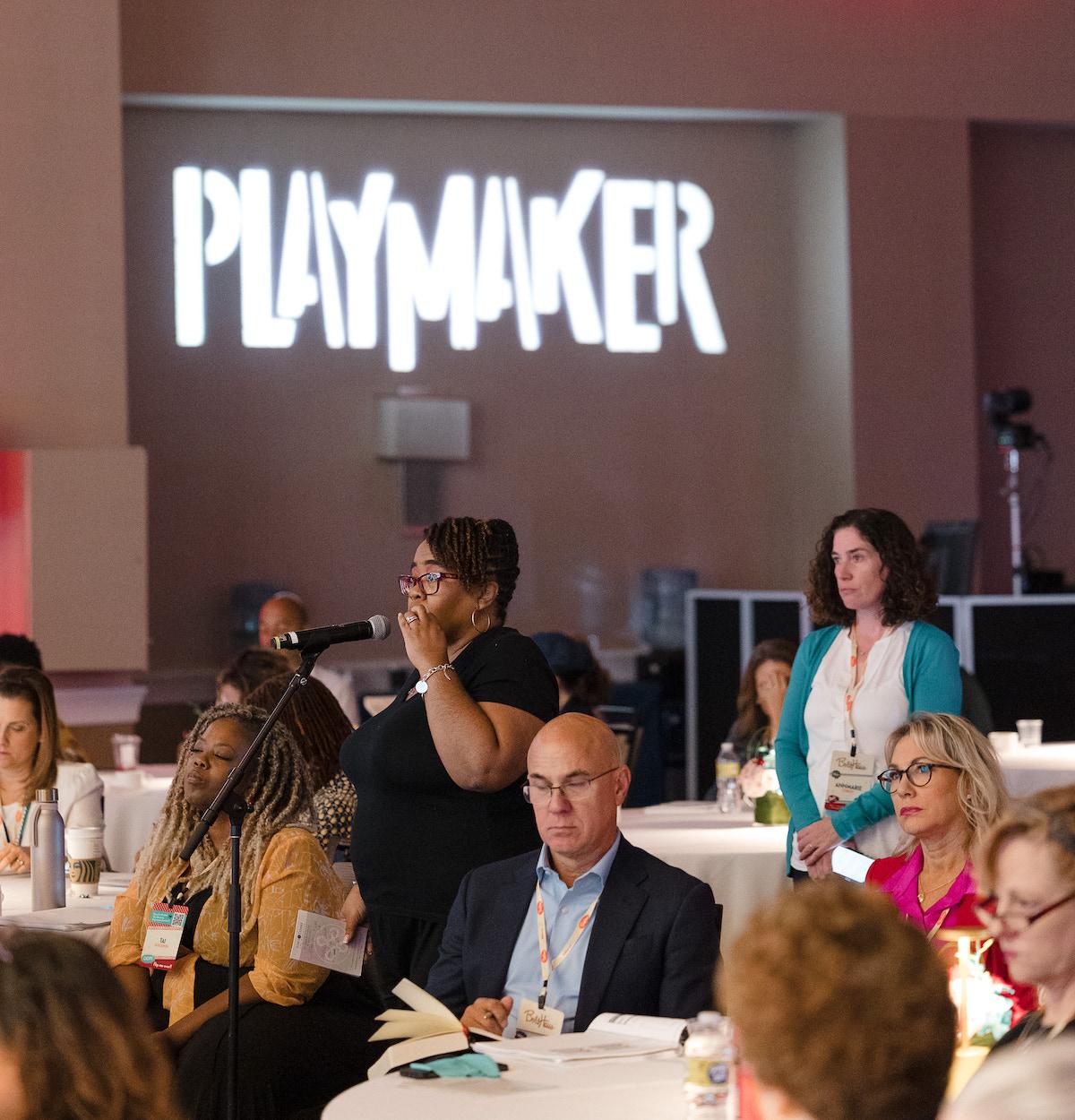 If you're an expert- or services-based business owner and you work with companies and/or other types of organizations (think: universities, nonprofits, fast-growing start-ups, etc.) — or you would like to — then you are in EXACTLY the right place.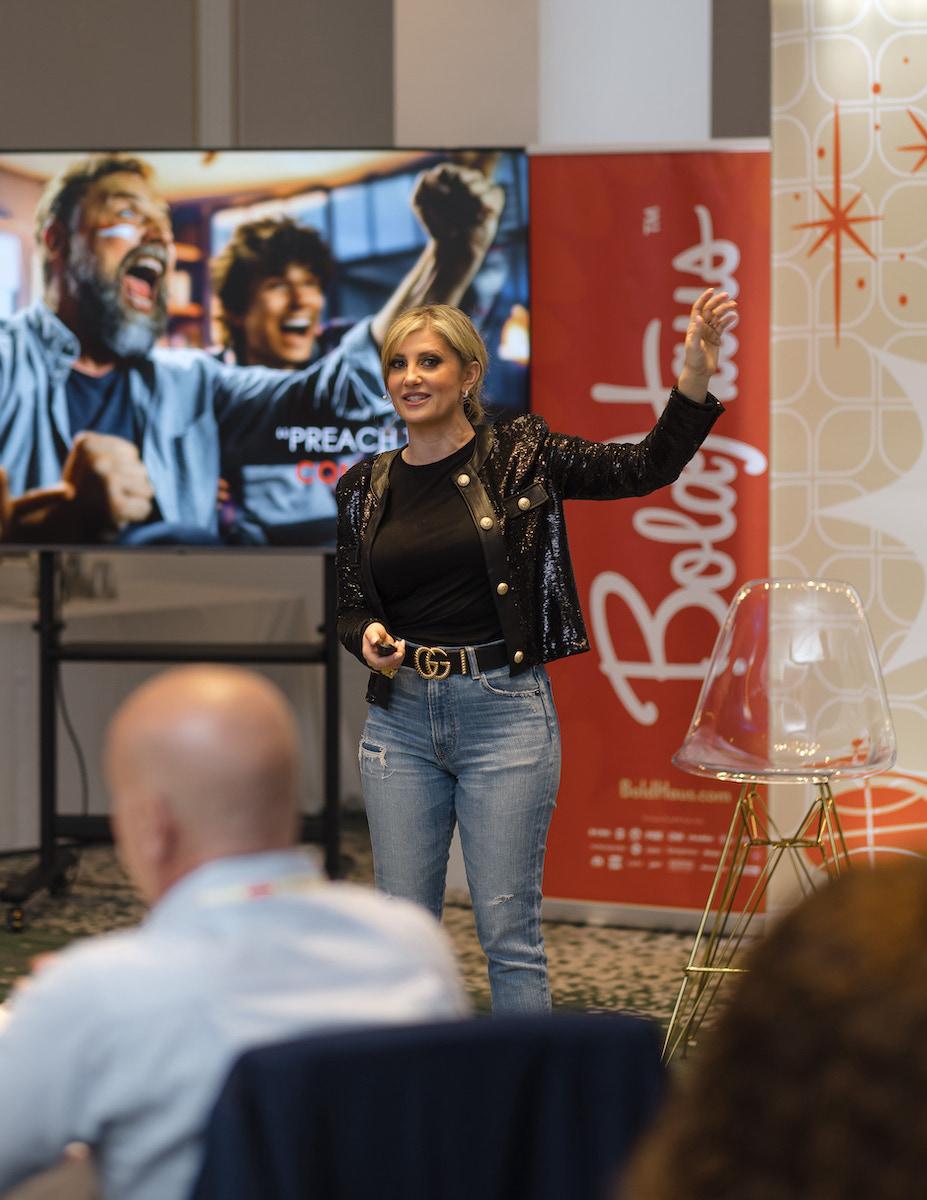 Ready to grow a sustainable, profitable, freedom-based business? Playmaker was built for you!
If you're seeking an up-level in 2024 so you can do more of the WORK YOU LOVE while finally earning the PROFIT YOU DESERVE, we invite you to join Angelique and the entire BoldHaus Faculty in this one-of-a-kind program!
Here's just some of what's in store for you…
✔

Master your mindset!
YOU are the most valuable asset in your business. By building both your CEO mindset capacity, as well as working on the deeper subconscious mindset, you'll be able to show up more powerfully in your business than ever before.
✔

Master getting in front of decision makers! Waiting for referrals to come to you puts you in the passenger seat of your business. We'll help you get in the DRIVER'S SEAT where you'll finally have the tools to proactively generate leads & revenue!
✔

Master your moneymaker!
You have tremendous expertise to draw from. But the KEY to your next-level growth is nailing down your moneymaker: THE thing that will open more doors, generate more leads, close more sales, and bank more profit.

✔

Master your messaging & positioning! The difference between an in-demand, booked-solid expert and one living client to client often comes down to this powerful game changer. When you can speak compellingly about your business, there will be no stopping you.
✔

Master conversations that create cash flow!
Only one thing puts revenue into your business! And with our high-integrity, authentic techniques, you'll be confident, in control, and LOVING these conversations in no time.
✔

Master scaling your business! As a business owner, you have lots of balls in the air. Sustainable, scalable growth without burnout requires putting in place simple, proven, repeatable "operating systems" for your business so you can have both PROFIT and FREEDOM!

STARTS JAN. 1st!!
This Yearlong, Proven Mastermind Is Your Opportunity To Work Directly With THE BEST OF THE BEST In Growing An Expert-Based Business With Corporate & B2B Clients!
(Only
14
4 seats remain.)
YES! Apply For My Playmaker Seat Now!
We Heard You Were Looking For Results!
As a Playmaker, Andres DOUBLED his revenue year over year! Plus, he expanded from working only with individual leaders to now also working with their entire teams and organizations, multiplying the size of his engagements!
Working with us in Playmaker, Iz closed his BIGGEST client ever and achieved a nearly 400% revenue growth year over year! But that's not all… his client base includes a Fortune 250 company where he is serving as the trusted advisor.
Yany has lots of wins to share, including the fact that she turned her annual revenue into her quarterly revenue. Not to mention created consistent cash flow, which supported her goal for more FREEDOM in her business and her LIFE!
APPLY FOR YOUR SEAT IN PLAYMAKER TODAY!
ONLY 14 4 SEATS LEFT!
Join Playmaker by Dec. 7th & SAVE
$1500 OFF your investment!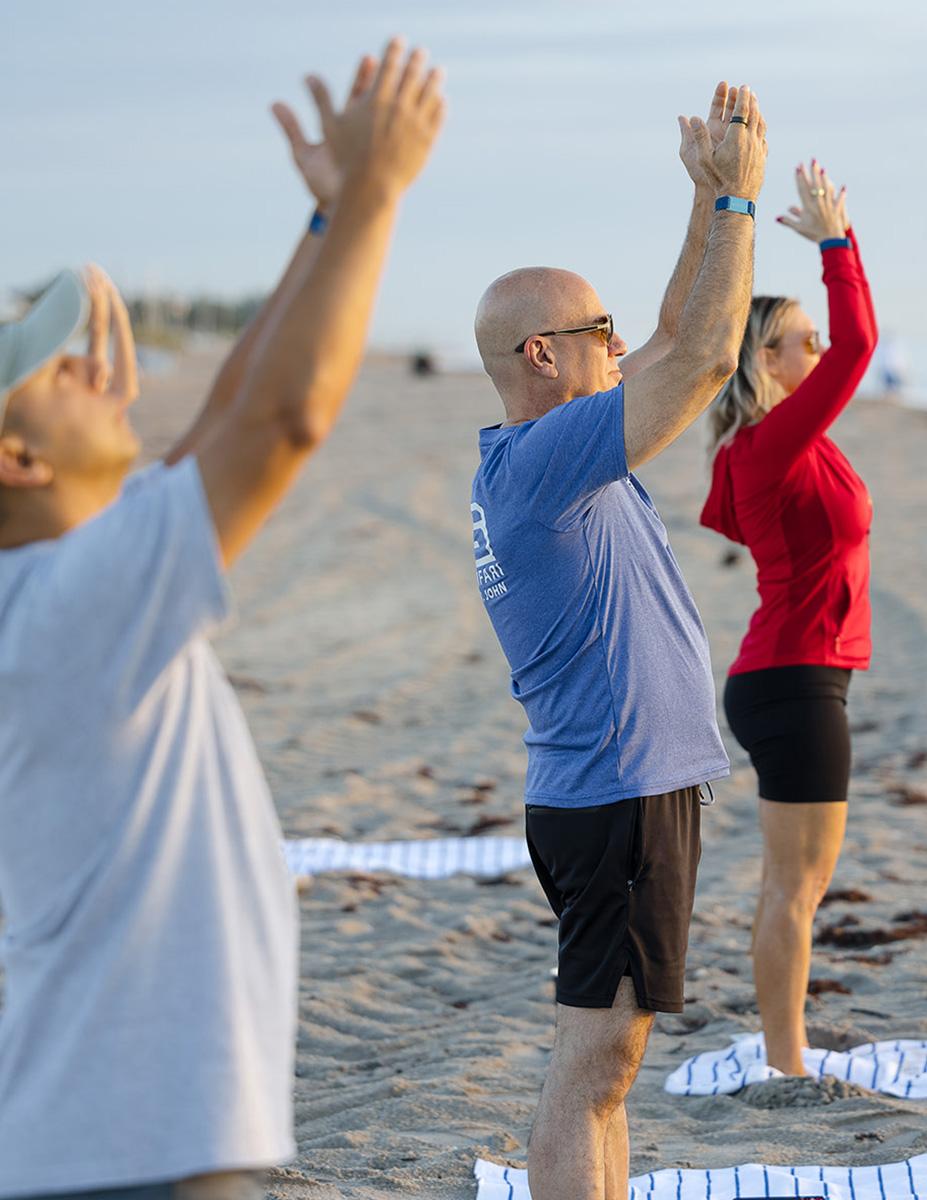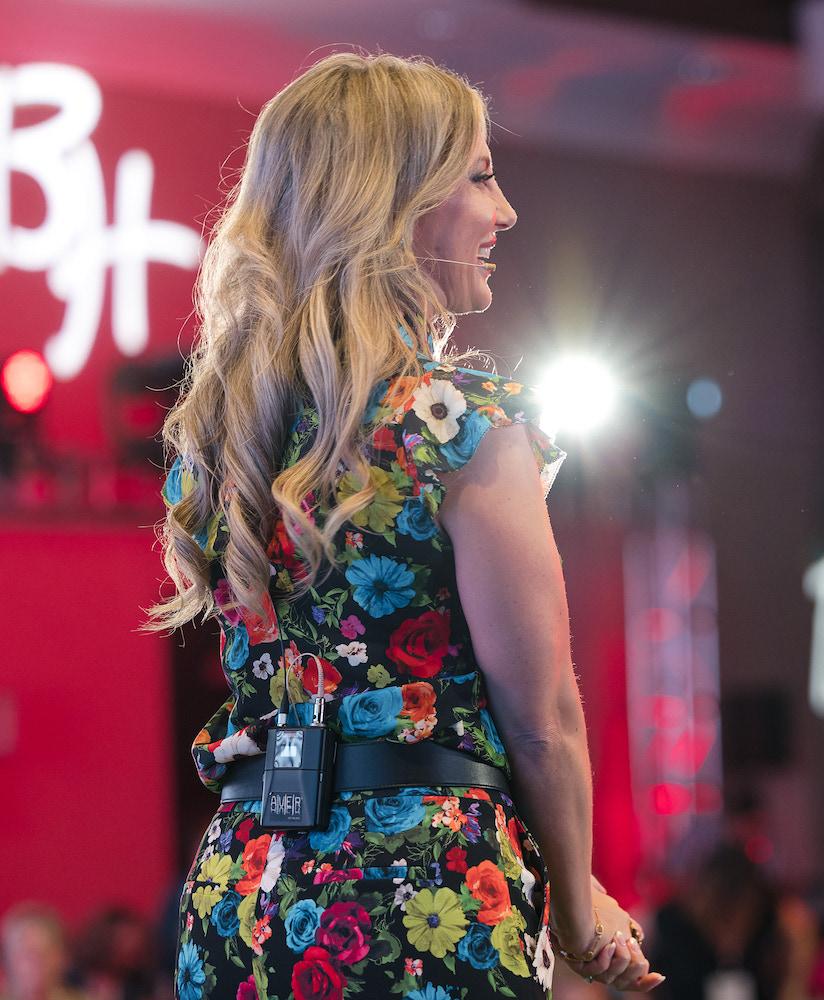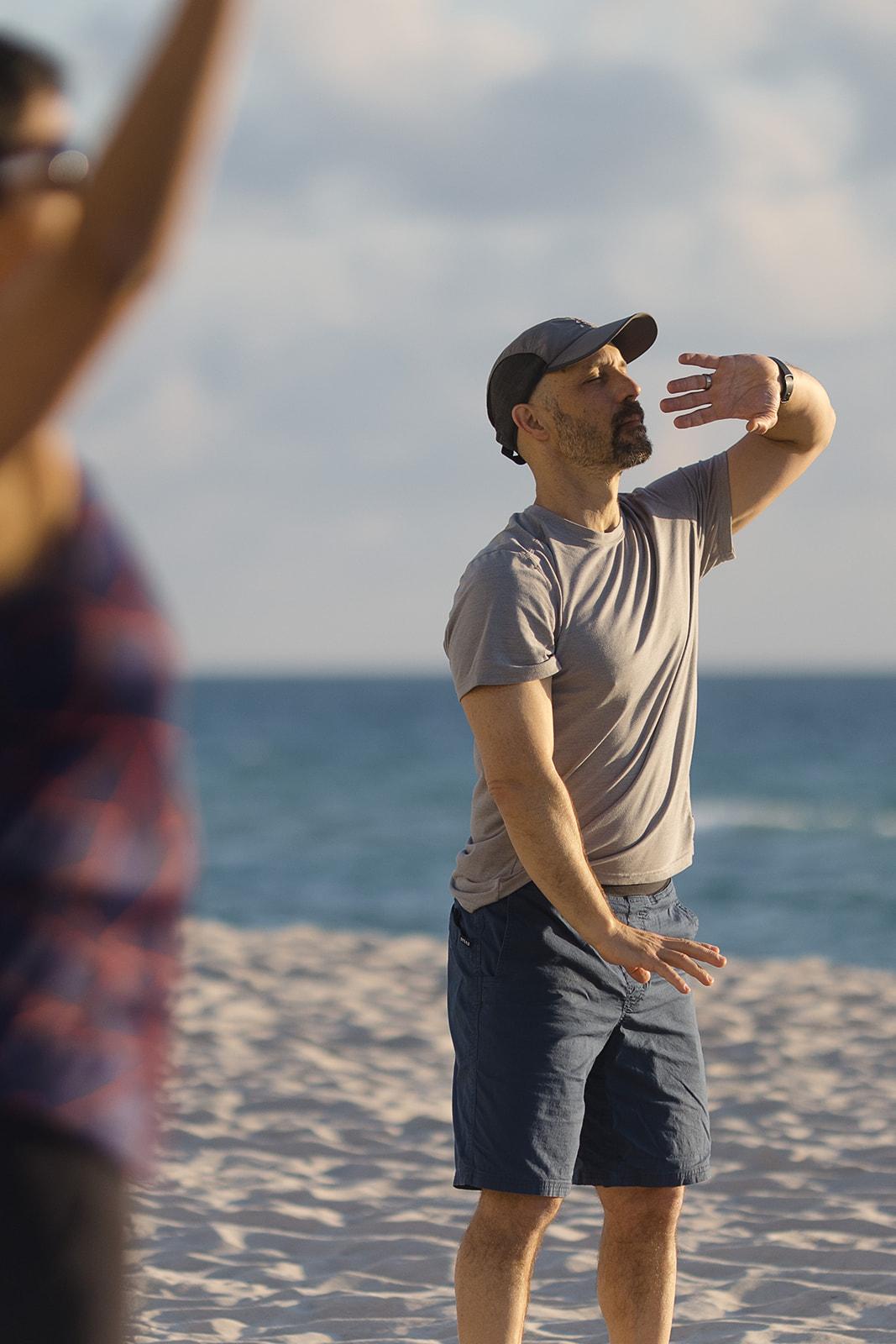 At the Heart of Playmaker Are 3 LIVE Beachfront Retreats With Angelique, the BoldHaus Faculty, and Your Fellow Business Owners…
During each carefully curated retreat, you will:
Discover PROVEN, INSIDER STRATEGIES designed to accelerate your results while freeing you up from what doesn't work.

TAKE ACTION in REAL TIME with the BoldHaus faculty and your fellow members by your side.

UPLEVEL YOUR MINDSET — both at the CEO level as well as at a deeper core level — so you can strategize differently, release resistance, and reach your goals with joy and ease.

BUILD LASTING RELATIONSHIPS within this high-integrity, soul-centered business community, including during the delicious, healthy lunches that are provided for you!

And SO MUCH MORE. In fact, you'll leave each retreat renewed, refocused, and refueled!
Retreat #1: 10x Clarity & Lead Generation
Feb. 5 – 6 | Fort Lauderdale Beach

Retreat #2: Sales Mindset & Mastery
June 10 – 11 | Fort Lauderdale Beach

Retreat #3: Scaling, Impact & Profitability
Sept. 23 – 24 | Fort Lauderdale Beach
($24,000 value for these retreats)
Why Playmaker is Different.
In Playmaker, we've not only raised the bar for what a yearlong mastermind should be. We've created a CULTURE of success. There's no posturing here. No one-upmanship. Just a place for you to thrive starting from wherever you are today. Here's how we've done it.
Proven, Timeless Strategies.
We've been doing this for a LONG time. We're the real deal. And the strategies we teach aren't a fad. We'll show you the First Principles that SUSTAINED success in the B2B space are built on! (Just check out some of our client results to see for yourself!)  
Customized to You. No Cookie Cutters.
One of the best compliments we receive from our Playmakers is when they tell us that in working with BoldHaus they "FINALLY feel SEEN!" That's no accident. Here at BoldHaus we tailor our guidance to you based on YOUR top strengths, YOUR inner motivators, YOUR life and business goals, YOUR expertise, and YOUR business model!!
CEO Mindset. Core Mindset.
Put simply: your business results will never outpace your mindset. That's why in Playmaker, mindset is INTEGRATED into the work we do all year. In fact, your coaching team is composed of BOTH a business strategist AND a mindset coach who collaborate together to help you reach your goals!  
Premier Community.
This is not an "online marketing" group where you're the only person in the room working with corporate clients, or where you're stuck trying to force-fit B2C strategies into the B2B world. In Playmaker, you are among your true peers — driven, highly diverse, intelligent, well-connected business owners who "get it.

APPLY FOR YOUR SEAT IN PLAYMAKER TODAY!
ONLY 14 4 SEATS LEFT!
Join Playmaker by Dec. 7th & SAVE
$1500 OFF your investment!
The Results Just Keep Coming.
Scott started his business just one year ago and jumped into Playmaker right away. The result? He closed a $200K pilot program that went so well he just learned his client is expanding the program globally, leading to $1.1 million in his pipeline!
Jennifer has been in the BoldHaus community for several years and now is in her third consecutive year of DOUBLE-DIGIT revenue growth! 25%… 42%… and now this year an incredible 49%!! And that's before the year is even over yet! Plus she won a major industry award!!
Even after 30+ years in corporate, Bill knew he "couldn't afford NOT to be part of" Playmaker. Bill landed his first MULTI-SIX-FIGURE CLIENT and grew his revenue 215% year over year — all while filling his pipeline with even more right-fit prospects!
Our Epic Retreats Are Just the Beginning… Private Mentorship is a Total Game-Changer!!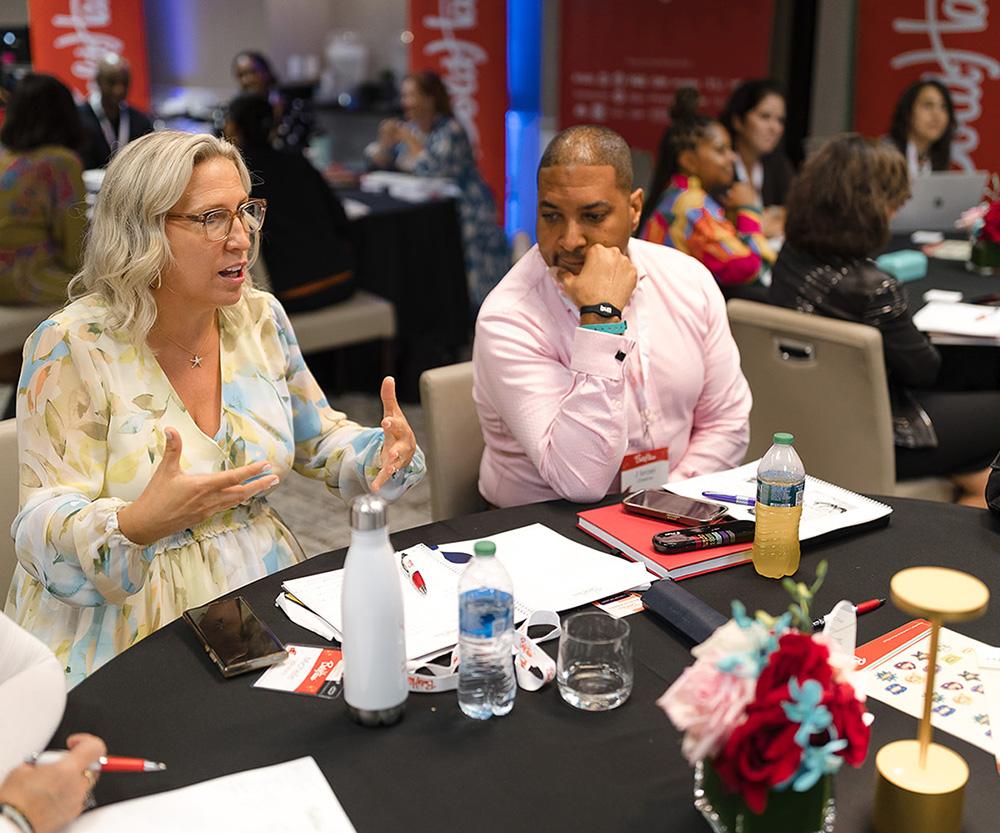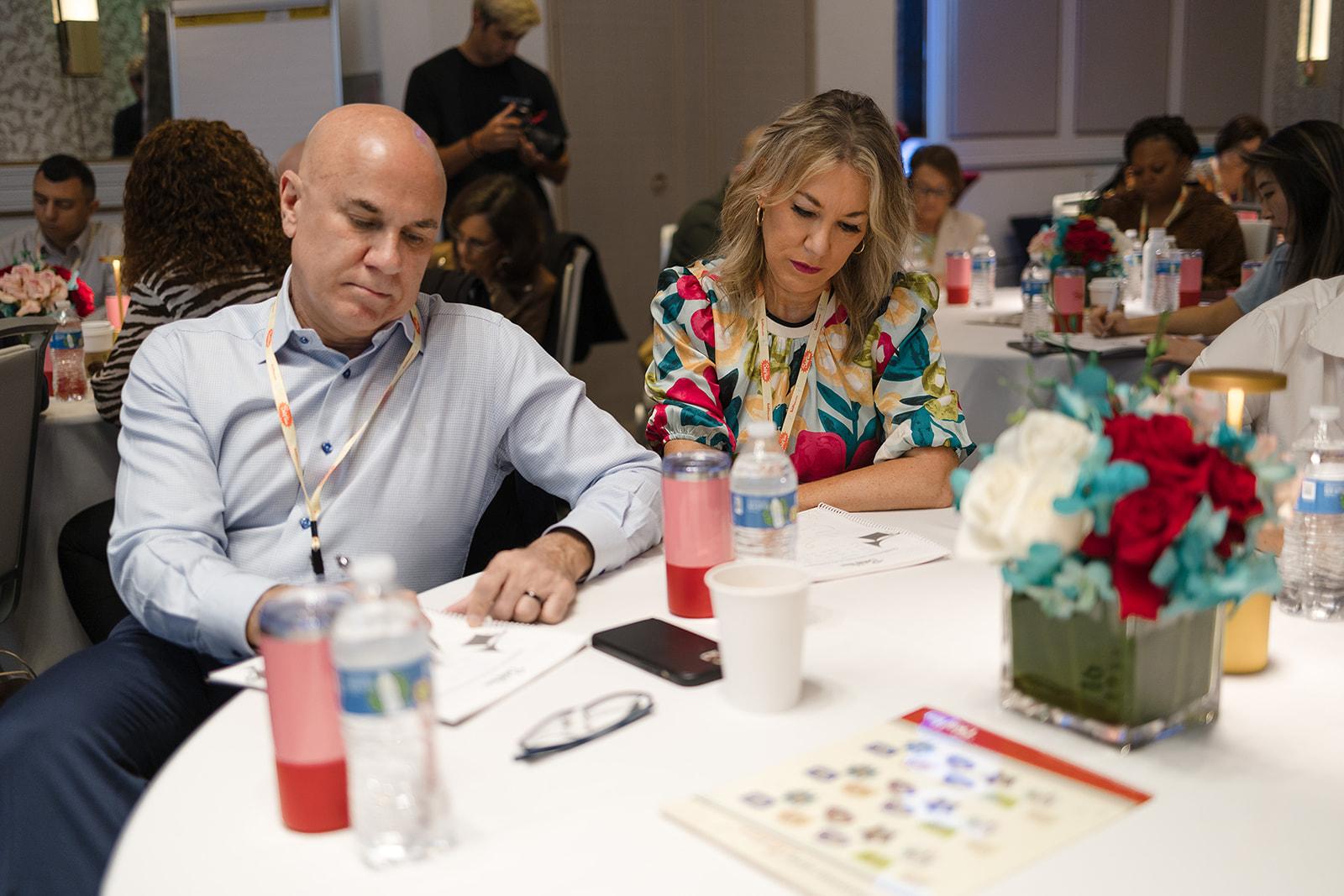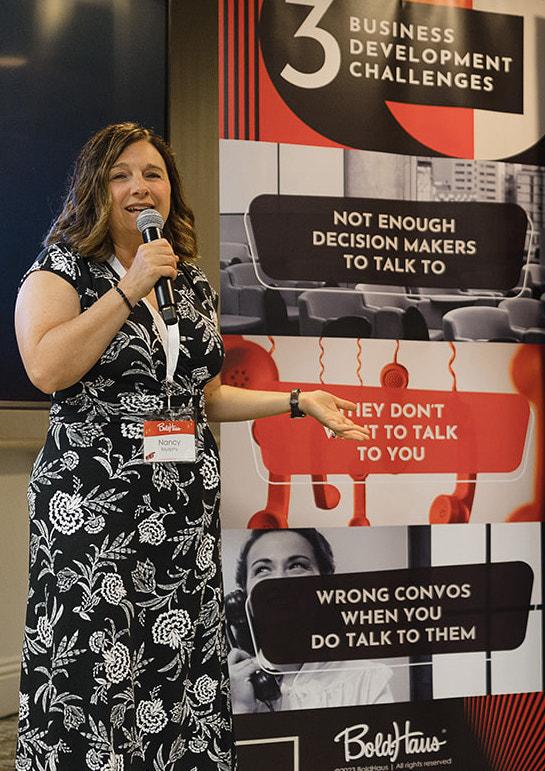 Get Customized Strategies Aligned to YOUR Goals, YOUR Business Model, YOUR Zones of Genius & YOUR Inner Motivators!!
In a lot of programs, the coaches simply teach other people how to be a mirror image of their own business. That's not how we roll at BoldHaus! We see YOU for who you are. And we help you customize proven growth strategies to YOUR unique business.
That's why in Playmaker, you'll get personalized, 1:1 support and attention, including:
A 2-Hour Private 1:1 Strategic Planning Session with Your Business Strategist at the start of the program ($4,500 value)

4 Half-Hour Private 1:1 Strategy Sessions with Your Business Strategist strategically schedule throughout the year ($10,400 value)

4 Half-Hour Private 1:1 Mindset Sessions with Your Mindset Coach strategically scheduled throughout the year ($10,400 value)
PLUS, you'll complete your personalized Entrepreneurial DNA™ Assessment ($1,400 value), giving both you and us the ability to see how you'll succeed best! It includes:
Kolbe A™ – to unlock your zone of genius!

CliftonStrengths – to awaken your superpowers!

Motivational Maps® – to unleash inner drive!
Exclusive Training & Masterminding Creates a Container of Support All Year Long!!
Nowhere else will you find the world-class, proven strategies and knowledge sharing that happens inside of Playmaker. Here's even more of what's included for you!
8 LIVE Virtual Interactive Learning & Implementation Labs where you'll learn step-by-step, proprietary strategies developed by BoldHaus! ($13,700 value)

12 Monthly Playmaker Q&A Sessions w/ Business Strategists so you can get all your questions answered and stay in action! ($9,200 value)

12 Monthly Small Group Mastermind & Accountability Sessions to deepen relationships, stay accountable, share resources and best practices, and more. ($9,000)

Playmaker Learning Portal so that everything you need to access in the program is always right at your fingertips. ($2,400 value)

Exclusive Facebook Group to network with your fellow Playmakers, get support, draw inspiration, and more. ($4,800 value)

VIP Seat at Groove 2024 where you'll celebrate your accomplishments, learn new strategies, and lay out your growth plan for the year ahead! ($1,995 value)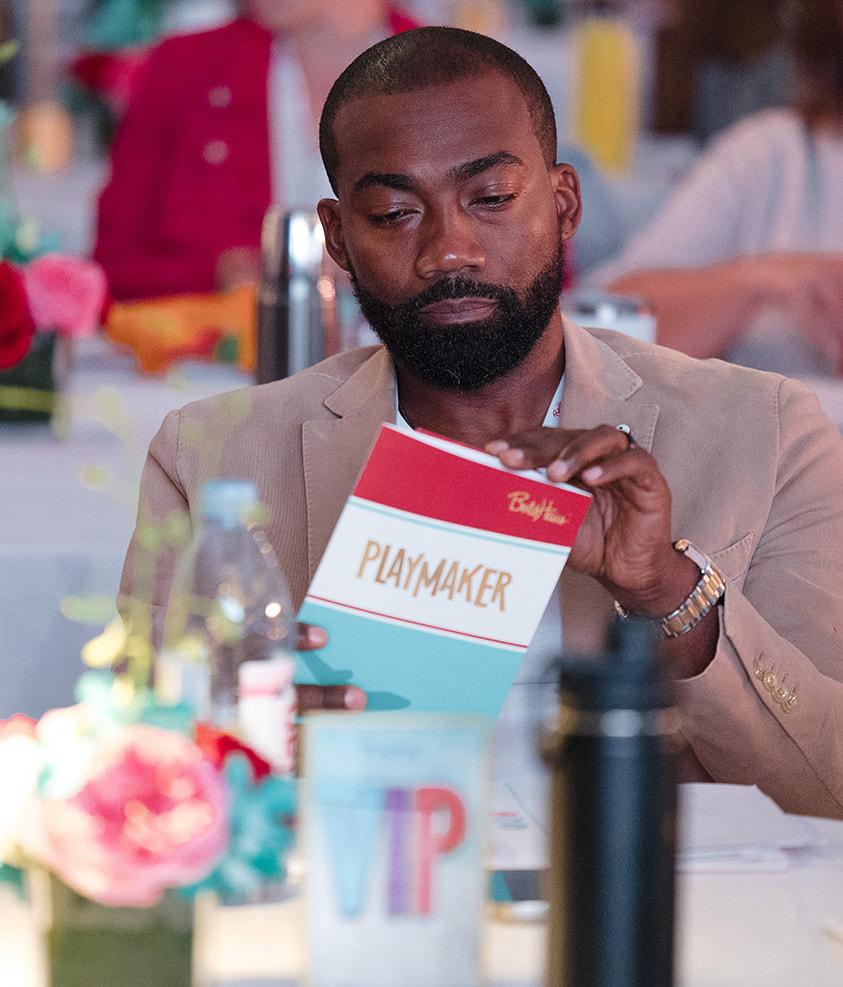 PLUS, As An Added Bonus to Playmaker!…

You also get membership in the BoldHaus Collective, which gives you even more support, including access to on-demand training and an even bigger like-minded community! ($10,500 value)
Results. Results. And More Results.
Nancy is creating such epic results for her clients that 80% of work her is now coming from repeat clients. In fact, she wrote 8 separate contracts for just ONE client alone this year. She also signed her BIGGEST contract yet for multiple six figures! AND Nancy broke through the MILLION-DOLLAR revenue mark! Plus, she gained "a seat at the table" with top leaders, where she's making a big impact in the world.
Jacques was looking for an entrepreneurial "home." He found it right here at BoldHaus. He says this community is, in part, the "light switch" to help get you going every single day. His business has taken off this year. He's made new global connections, landed an opportunity to speak at the United Nations, created conversations with the World Bank and others, and increased his revenue 4x over last year!
Anese had to decide between buying a car or working with us here at BoldHaus. She chose the latter, and it paid off — her business has skyrocketed this year. One of the most interesting parts of Anese's story is that when she first came to work with us, she thought she needed help fixing a certain list of challenges. But what we saw from our experienced vantage point was something completely different.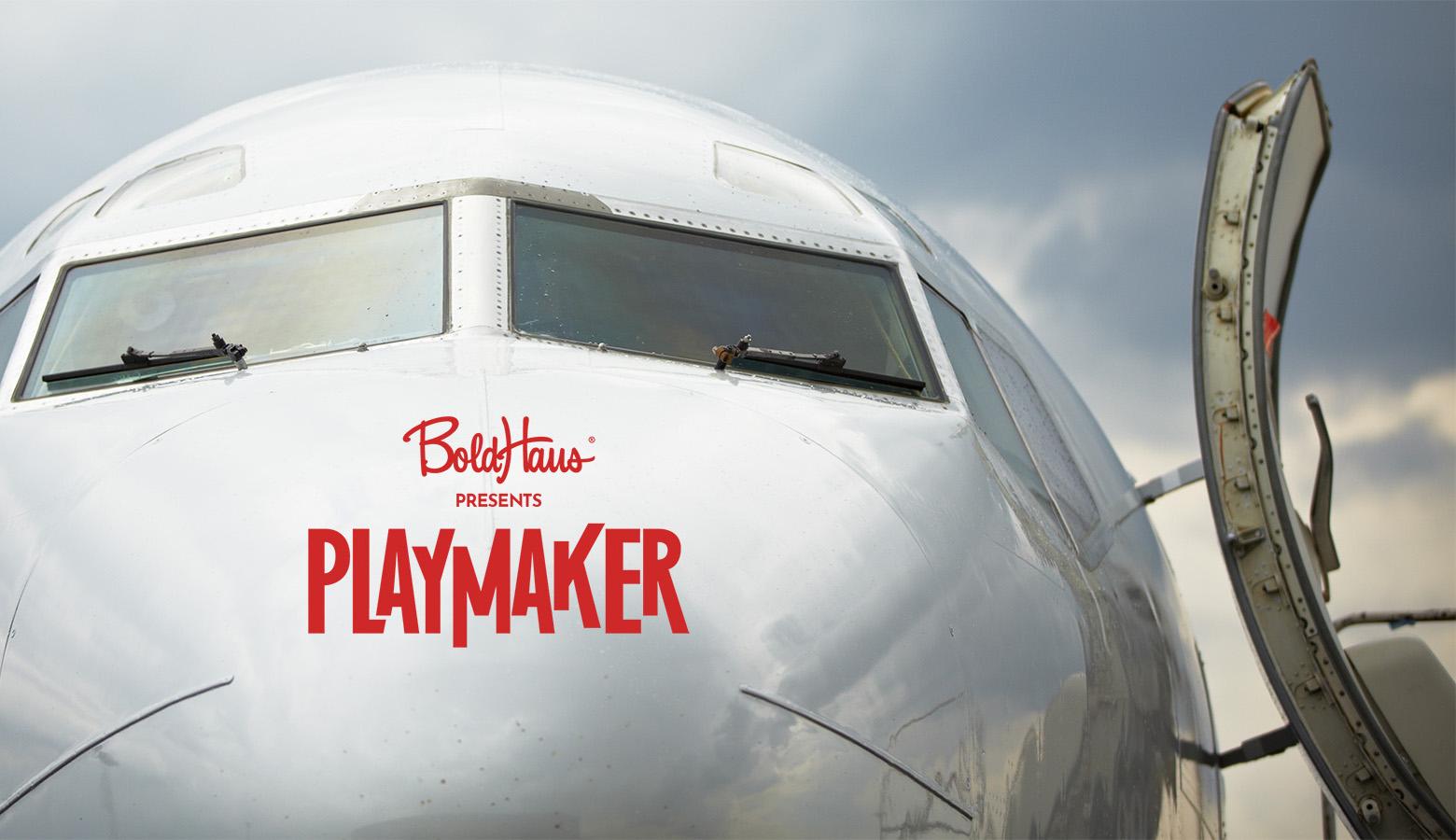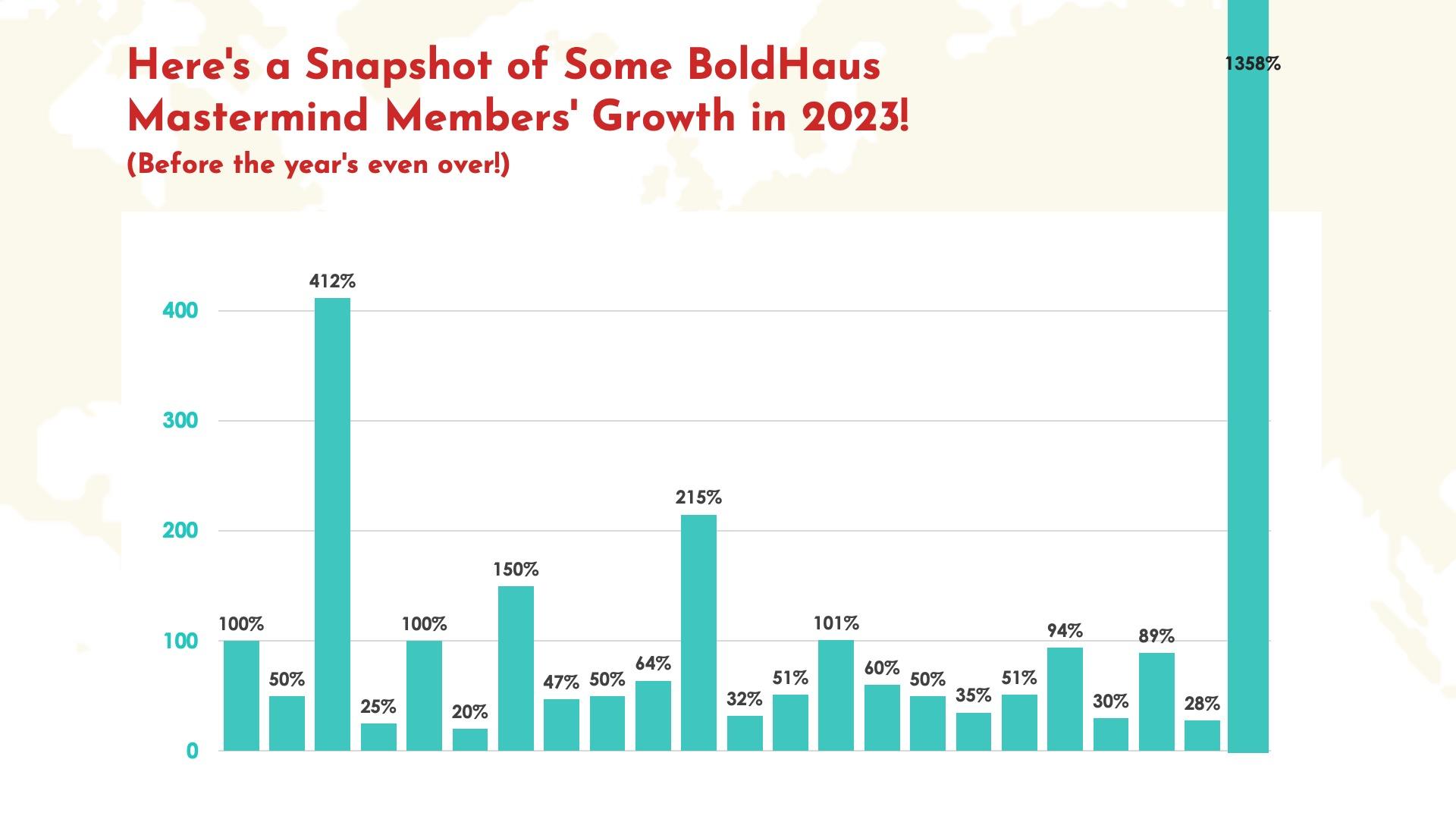 Membership in Playmaker is by Application Only.
To Apply, Simply Book a 'Haus Call to Speak With One of Our Business Advisors. Don't Worry! This is Not a High-Pressure Sales call. We Want to Help You Get the Right Support for Your Business!
Brought to You From the Globally Recognized Experts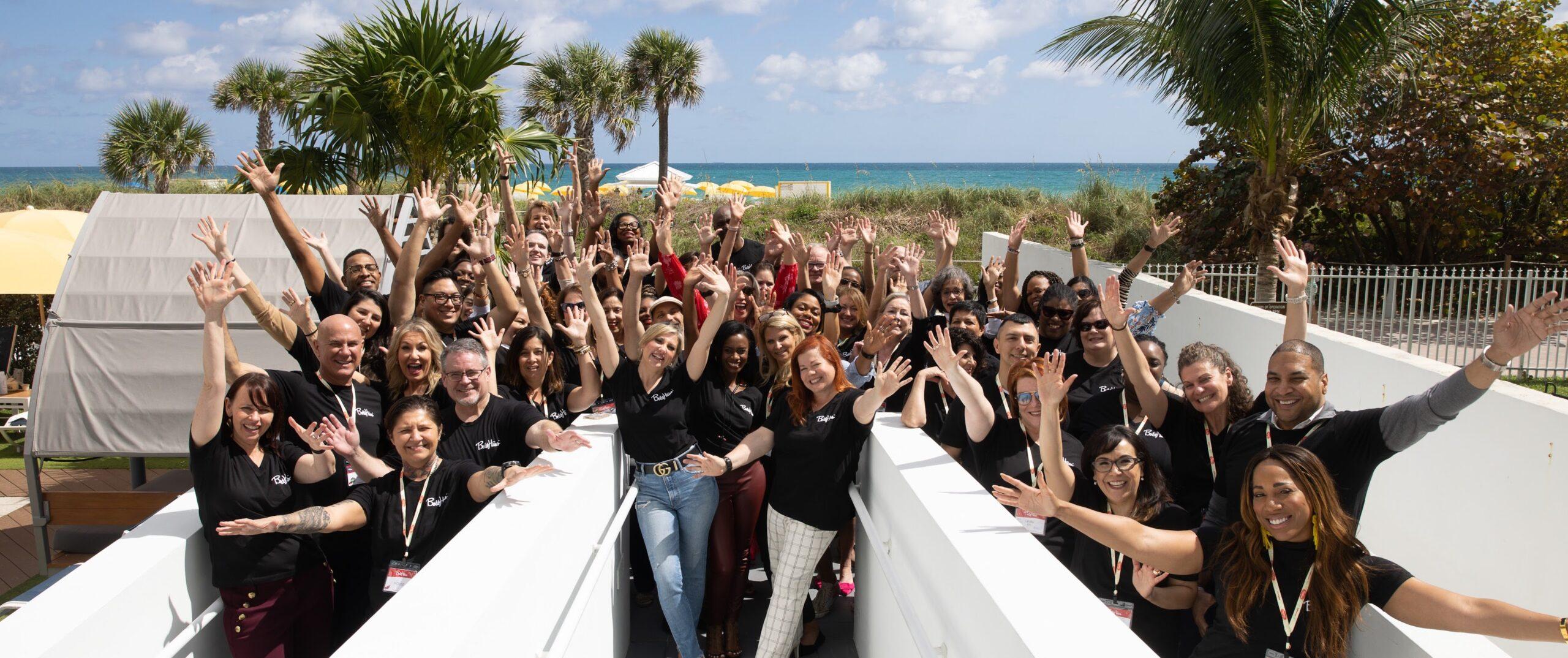 Get ready to think bigger, play bigger with your world-class Playmaker faculty!
You'll be tapping into their 100+ years of collective experience in working with corporate and other organizations, 50+ years of collective coaching experience transforming entrepreneurs' lives both personally and professionally, and an integration of brain science + spiritual principles + Universal Laws to help you release resistance and limiting beliefs, all while you create results that are not only within your reach, but are so much closer than you realize!
ANGELIQUE REWERS

Angelique Rewers is the bold, always blunt, and unapologetic CEO and founder of BoldHaus, an Inc. 5000 company. BoldHaus is an advocate for helping both small enterprises and self-employed professionals win corporate clients. She's been called the "undisputed champion at helping small businesses land big clients," by Inc. Magazine.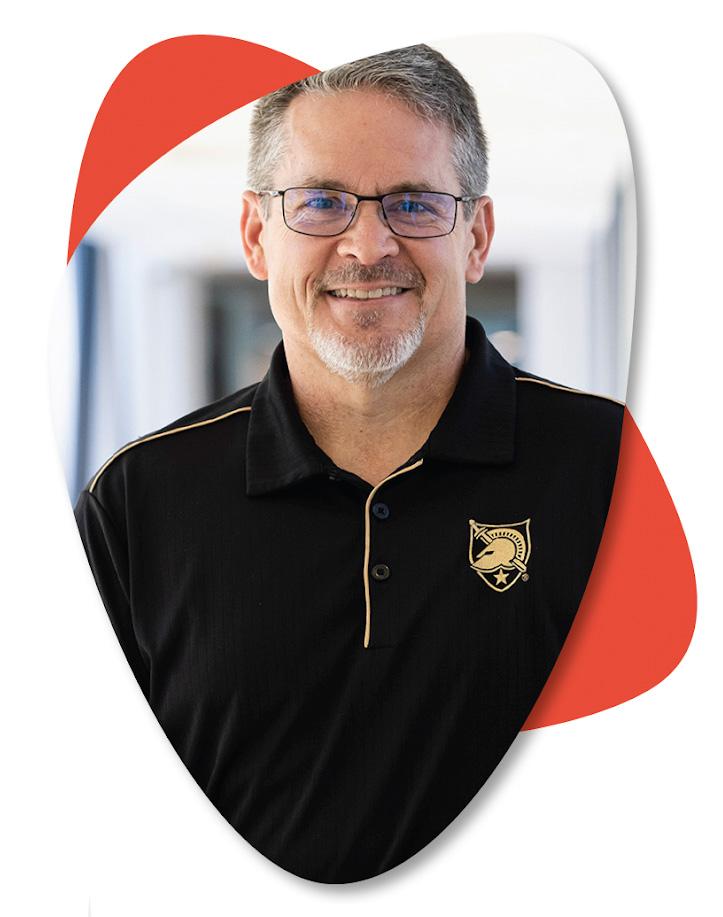 PHIL DYER

Phil Dyer, CFP®, RLP®, CPCC is Executive Vice President of BoldHaus. When organizations like Pfizer, Turner Broadcasting, the Pentagon, Syracuse University, and the Military Officers Association of America are looking to boost the performance of business-critical teams, they turn to Phil Dyer.
Phil is an award-winning author, speaker, consultant, and serial entrepreneur who has trained & advised thousands of CEOs, small business owners, senior executives, and corporate teams over the last 30 years.
A graduate of the prestigious United States Military Academy at West Point and former Army Captain, Phil leverages his leadership and team-building skills to help small and mid-market enterprises land lucrative corporate contracts. He also provides consulting and advisory services to Fortune Global 2000 companies, government agencies, higher education institutions, NGOs, and nonprofits.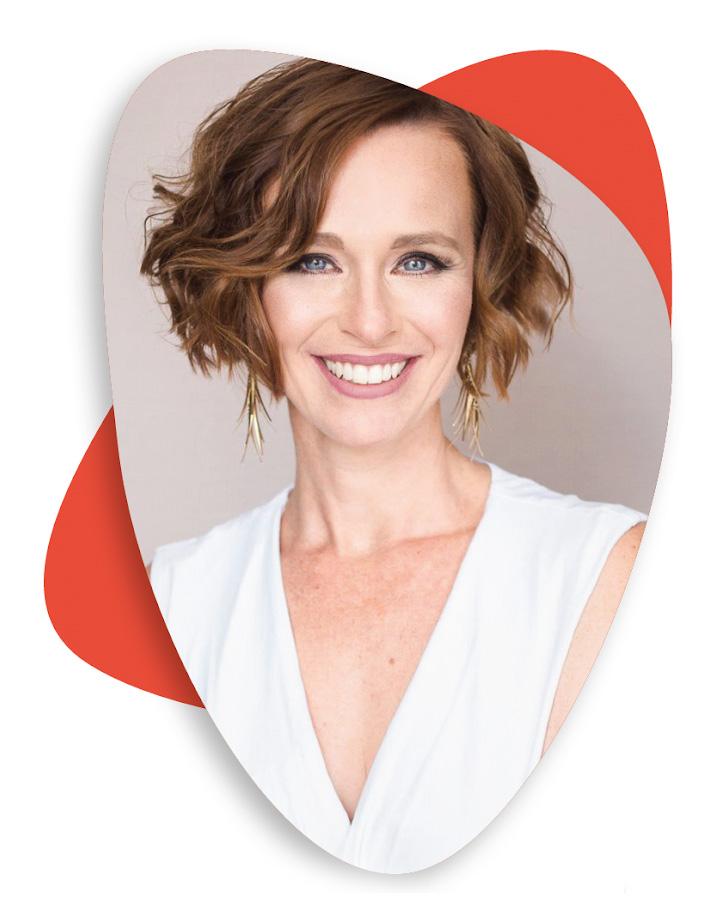 ARIANA BLOSSOM

Ariana Blossom is BoldHaus' Senior Business Strategist and the Founder of Uncommon Accord. Ariana Blossom draws on a lifetime of artistic and business experience to train leaders on how to connect through messaging and storytelling.
Ariana led a Social Impact Storytelling workshop during the United Nations Commission on the Status of Women. The workshop taught attendees how to use personal and organizational stories to mobilize people around their organization's mission, increase fundraising potential, and turn dull annual reports into captivating success stories.
Ariana was invited by Cornell University's Smith Family Business Initiative to prepare their "Family Business Confidential" speakers. She coached the speakers to share their personal stories tied together with a compelling message for the audience.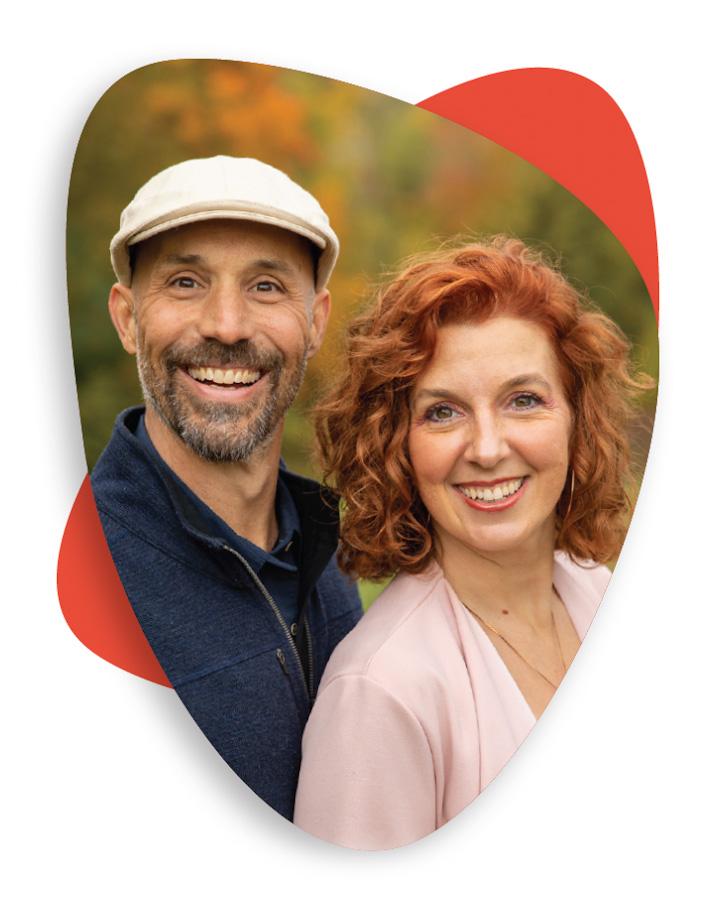 BRIAN TRZASKOS & ANI ANDERSON

Ani Anderson and Brian Trzaskos are BoldHaus's Senior Faculty for Motivation and Mindset. They are the co-creators of Sensation-Based Motivation Coaching and have a combined over 50 years and 86,000 hours of client experience helping people solve the problems that seemingly have no solutions.
For over a decade, their company NEW Health has been training professionals around the world. As speakers, consultants and coaches, their programs are the sought-after choice for progressive, holistic minded companies who are ready to change societal systems and make a massive impact through their work. Ani and Brian are the founders of The Somatic Coaching Academy, a global training institute that provides advanced training for coaches and experts who are committed to trauma-sensitive solutions for getting the absolute best results for 100% of their clients and teams.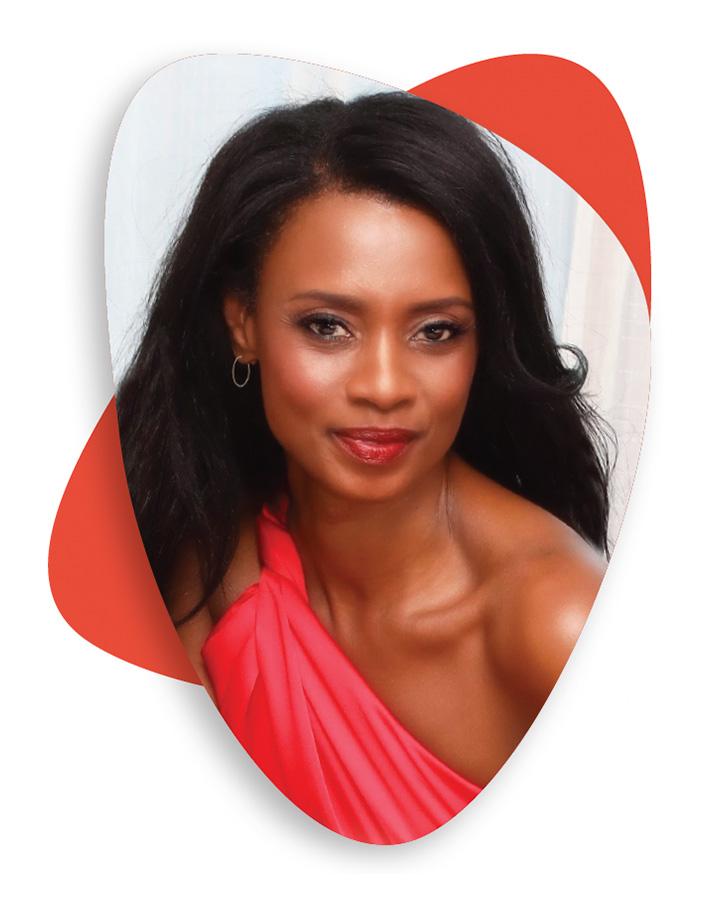 ALICIA COURI

Alicia Couri is BoldHaus' Senior Faculty for Visibility, Accountability & Confidence. She is also the CEO of Audacious Concepts Inc.,
a boutique consulting firm that specializes in helping leaders and their teams work better together — as well as founder of RedCarpetCEO™, a digital media & personal branding company with a successful podcast and several online web shows. Alicia has earned numerous accolades for her exceptional work, including the prestigious G9-Global Icon Award at the First Ladies Forum in Dubai. Named the Top Audacious Confidence Growth Expert by the International Association of Top Professionals for 2022 and the Empowered Woman Award for 2023, Alicia is a multi-award-winning international and TEDx speaker, author, and Legacy Queen for Woman of Achievement. Certified in Talent Optimization, Predictive Index, and Kolbe, Alicia consults with individuals and teams to better performance. She has recently helped one of her clients boost their performance to increase revenues by 35% in fewer than 30 days. In addition to being senior faculty for BoldHaus, Alicia also serves as an Advisory Board Member for Keiser University as well as the Marketing Chair for the Black Owned Media Alliance (BOMA) of South Florida.

Legal Disclaimer: Every effort has been made to accurately represent our program and its potential. The testimonials and examples used are exceptional results, don't apply to the average attendee/purchaser and are not intended to represent or guarantee that anyone will achieve the same or similar results. Each individual's success depends on his or her background, dedication, desire, and motivation. As with any business endeavor, there is an inherent risk of loss of capital and there is no guarantee that you will earn any money.