Angelique Rewers
Keynote Speaker
Disruptive Insights.
Unapologetic Delivery.
SIGNATURE KEYNOTE:
Win Corporate Clients: Disruptive Strategies to Eliminate Your Biggest Sales Frustrations & Grow Your Business
Just because people repeat a refrain again and again, doesn't make it true. Case in point: these days, everyone is talking about unprecedented uncertainty. Don't believe them. There's no more uncertainty today than there was before the pandemic. And, if you've been paying attention, decision-makers today are behaving exactly as you would expect them to, given the circumstances.
So, if you want to win more corporate and B2B clients, the key is to align your approach to how decision makers predictably think and behave — and ensure you're always one step ahead of them.
Especially because today's opportunity for consultants, coaches, and professional service providers is quite literally bigger than ever. Business leaders are increasingly looking to service providers and outside experts to fill resource and knowledge gaps, bring bold thinking, and deliver innovative solutions to help them solve complex yet exciting challenges.
In this content-rich keynote, Angelique Rewers, CEO and founder of BoldHaus, will arm your audience with three competitive edges they can immediately leverage to navigate the corporate buying table more successfully while also creating more transformative, results-driven solutions for their corporate customers.
With these strategies in hand, you'll be able to get to more decisions, have the right conversations and close more deals.
Custom-Tailored Keynotes
With more than 20 years working from all sides of the corporate table, Angelique is also available to share her unique insights about developing entrepreneurship inside companies, sales strategies, supplier diversity, leadership, mindset, and more. To customize a keynote to your unique audience, reach out to us today to explore the possibilities.
When you want the bold, blunt, and utterly unapologetic truth about what it takes to thrive as a corporate services provider, consider Angelique Rewers as a speaker at your next event.
Get disruptive insights coupled with thought-provoking strategies culled from more than 20 years working all sides of the corporate table. Guaranteed to bring the haus down.
Angelique has spoken for these prestigious organizations & more: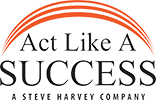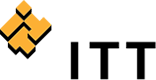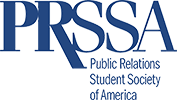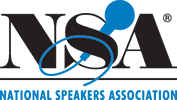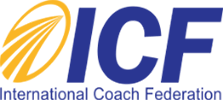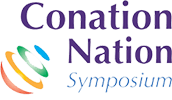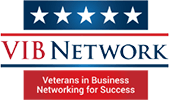 "The Undisputed Champion at Helping Small Businesses Land Big Clients…"

"Every Single Time She Delivers…"
–Pete Vargas, CEO of Advance Your Reach
Since 2003, Pete Vargas, CEO of Advance Your Reach, and his team have booked over 25,000+ stages worldwide – including for legendary speakers like Shark Tank's Daymond John. Pete is also a world-class event producer, and has shared stages with titans like Michael Phelps, Robert Cialdini, Howie Mandel, and Brendon Burchard.
And in this short video, you can hear specifically why Pete highly recommends Angelique for your next event.
Upcoming Events & Workshops
In-person
Training 2024 Conference & Expo
Produced by Training Magazine, this is one of the training industry's leading professional development events. Be sure to catch BoldHaus CEO Angelique Rewers' session, "External Trainers: 3 Strategies to Drive Even Stronger ROI for Your Clients," designed specifically for external consultants, leadership coaches, trainers, and other experts selling their services and programs to organizations.
Virtual
Your 6-Figure+ Door Opener™ Masterclass Replay
Join us for insider secrets you won't find anywhere else! You'll discover what the Fortune 1000 and other top brands are looking for right now from outside experts like you. BoldHaus CEO, Angelique Rewers, and BoldHaus Sr. Faculty for Corporate Training, Tara Powers, will pull back the curtain on how you can get in front of decision makers and create multi-year, high-profit programs by capitalizing on the hottest trends in employee workshops in 2023!
Why people love
Ron Harvey, MBA
Vice President, Global Core Strategies & Consulting, LLC
"As the keynote speaker of our city's Small Business Week conference, Angelique brought an engaging and charismatic energy that shifted the mindset of the entire room. She not only delivered a memorable keynote that both informed and captivated the audience, inspiring them to take big action in their own lives, but she also spent time before and after her keynote genuinely engaging with our audience, learning about their businesses, and their goals, and answering questions. Her innate ability to connect and teach through storytelling and humor are just a few of the things that make her a world-class speaker."
Ariana Blossom
CEO, Blossom Coaching, LLC
"Angelique was by far one of the highest ranked speakers during our Women Redefining Entrepreneurship conference at Cornell University. Even though she spoke at the end of the day, our attendees' attention didn't wane a bit because they were intrigued and inspired by her daring story. In fact, even though it's been several years since the event, I recently had an attendee refer to Angelique's story because it continues to stand out in her mind. As the event planner, Angelique's delivery, professionalism, and storytelling sass, made me look good and feel proud to have her as our evening keynote."
David Neagle
President, Life is Now, Inc.
"Angelique has spoken to my audiences many times over the years. Her charisma, style and depth of knowledge in business and lifestyle gives her the ability to deeply connect with any audience. She is both whip smart and humorous, which allows her message to both impact and move people into action. Whether you are looking for a keynote speaker or in-depth teaching, Angelique will be a hit every time. Angelique and her company are both professional and a pleasure to work with."
Donna Vincent Roa, PhD, ABC, CDPM
Chief of Party, Securing Water for Food Technical Assistance Facility
"Angelique delivers the speaker's trifecta. Through her boundless energy, business-relevant examples, and research-based presentation logic, she educates, inspires, and stimulates personal action and accountability. While most speakers leave you wanting more, Angelique gives you far more than you ever thought possible. She spoke at and delivered the highest-rated workshop we've ever programmed for Securing Water for Food innovators in the last five years at World Water Week in Amsterdam. She leads the class of speakers we all aspire to be in."
Corey Smith
Senior Director for Supplier Diversity, Major League Baseball
"What I love is Angelique gives suppliers and small businesses tools that they need to reinvigorate themselves and also prepare to deal with folks like me on the corporate side. [She] really prepares the small businesses on how to deal with and handle Corporate America and provides them with all the necessary tools they need."
Jay Sheldon Wesley
Head of Global Supplier Diversity, Pitney Bowes
"What [Angelique] brings is a ground-breaking approach in how to show suppliers how to do business with large corporations. Not only that, but how to grow your business. I would highly recommend this program for all small and diverse suppliers."