They say that rules are meant to be broken.
We say — they shouldn't exist in the first place.
If you're a consultant, coach, professional services provider or other type of knowledge broker — and you're in the business of landing and working with corporate clients — adhering to "the rules of engagement" can be deadly to your company.
At BoldHaus, we're razing the rules of how professional service providers engage and land corporate clients.
We are audacious, unapologetic, and fiercely unafraid to speak our mind.
We don't believe in rules, groupthink, or conventional approaches.
What we do believe in are strategies that help our clients get results.
For more than ten years, we've shared our proven strategies and helped our clients do more of the work they love while earning the profit they desire.
We know what corporations want because we've done corporate ourselves. We know what works. We know what doesn't.
And most importantly, we know how decision makers make buying decisions.
We help you engineer opportunities by understanding corporate clients' behaviors and giving you the tools to experience more success and freedom.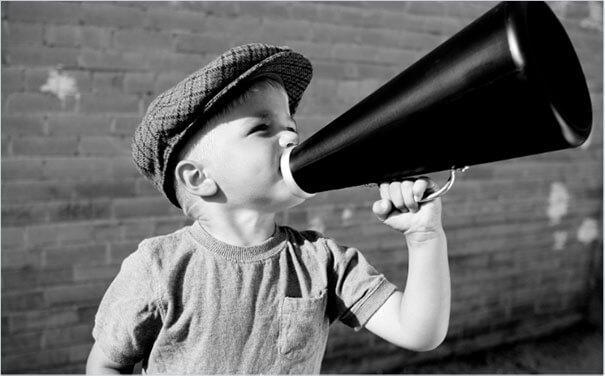 Is our process for everyone? Definitely not. Thankfully, not. We won't apologize for how we do business (and neither should you). It's not in our DNA (and hopefully, not yours, either).
So while it's true we often ruffle many feathers along the way — our clients' results speak for themselves.
So now it's time to ask yourself:
Do you want to keep playing by the rules and just get by?
Or do you want to embrace your bold and blaze new boundaries?
If it's the latter, you're invited to a community of like-minded folks.

Download the COMPLETE BOLDHAUS
Brand Story
We Know Corporate Because We've Done Corporate. We've Seen It All Through the Lens of Thousands of Clients Across the World. And Today, We're Harnessing That Expertise For You.
Over 15 years ago, our CEO and Founder, Angelique Rewers, walked out of her corporate position to start a consulting firm supporting B2B clients.
She knew there were many things about running a small business she would have to figure out. But there was one thing she knew for sure: the way outside experts, salespeople, and vendors approach corporate decision makers was broken — and she would do it differently.
She used her experience, having hired hundreds of outside service providers and experts, to build a proprietary business development system based on the real world, not theory.
Before long, she not only had a solid roster of corporate clients, but other small business owners were taking notice… asking her how she was doing it. That's when Angelique realized she could help close the gap between small business owners and corporate decision makers, helping both sides in the process.
Enter BoldHaus.
For more than a decade, we've armed our clients with proven strategies so they can do more of the work they love while earning the profit they deserve.
Our training, mentoring, and consulting services are all based on real-world experience. Our own experience. Plus, the knowledge we've gained seeing the process at work through the lens of thousands of our clients across the planet.
We've helped small business owners get clients in every major industry worldwide, not to mention niche markets you've probably never heard of before.
All along the way, we've harnessed our insider secrets of how organizations, big and small, truly operate.
Here Are Just Some of the Corporate Areas We've Had Firsthand Experience In:
Learning & Organizational Development
Corporate Social Responsibility
Engineering & Manufacturing
Strategic Alliances & Joint Ventures
Initial Public Offerings (IPOs)
Business Performance Improvement
Procurement & Supply Chain
The numbers speak for themselves.
Here's a snapshot of the depth and breadth of our impact and reach.
We've delivered our expertise to business owners in 72+ countries.
We've delivered 3,5
0

0

+ training sessions, seminars, workshops, events.
The estimated combined revenue our clients have generated since 2010.
Our clients are landing business in more than 114+ countries worldwide.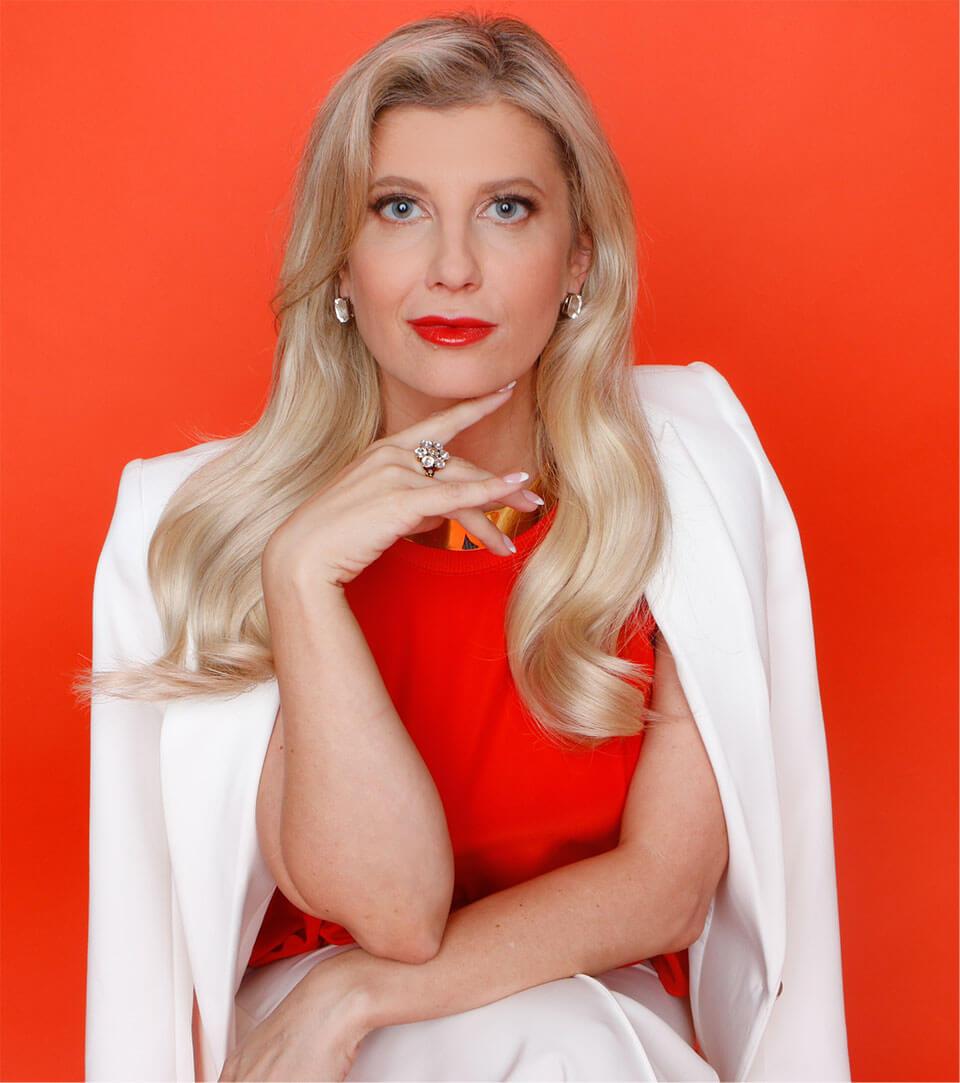 About
Angelique Rewers
CEO and Founder
Angelique Rewers is the bold, always blunt, and unapologetic CEO and founder of BoldHaus, an Inc. 5000 company. BoldHaus is an advocate for helping both small enterprises and self-employed professionals win corporate clients. She's been called the "undisputed champion at helping small businesses land big clients," by Inc. Magazine. 
Having successfully navigated all sides of the corporate buying table for more than 20 years — including hiring more than 300+ vendors and service providers and landing her own corporate clients — she has a direct understanding of how decision-makers make decisions, and more importantly, what they look for when hiring outside experts.
Angelique launched her first consulting business in 2006, which received regional, national and international awards for its corporate-facing work. Then in 2010, she launched BoldHaus (formerly known as The Corporate Agent), which she grew in just three short years to be among the top 2% of women-owned businesses in the United States.
Through BoldHaus' platform, Angelique has built a global online community of more than 35,000 business owners worldwide. Under her leadership, BoldHaus has trained and mentored more than 10,000 small business owners across more than seventy-two countries.
Her groundbreaking global conferences bring entrepreneurs together with major brands such as Coca-Cola, UPS, AT&T, Accenture, Intel, IBM, HP, Marriott, Chevron, Major League Baseball, and many more, helping both sides learn how to work together more effectively.
Angelique has served as a trainer and consultant for USAID, National Geographic, and The Smithsonian organizations, mentoring innovators across Africa, Asia, and the Middle East who are developing technologies to save endangered species and secure water for food production. She was also awarded the honor of serving as Uber's first-ever official mentor and was recognized as an Enterprising Woman of the Year by Enterprising Women Magazine.
Angelique currently serves on the Advisory Board for Space for Humanity, a global nonprofit focused on expanding access to space for all of humanity. She also serves on the committee for the United Nations' Women's Peace & Humanitarian Fund.
Angelique was called a "A Fierce Champion for Small Business Owners," on the cover of Business Digest Magazine, and her expertise has been featured by major media outlets such as Forbes, Entrepreneur, Inc., ABC, NBC, CBS, Business Insider, HuffPost, Lucky, Washington Post and has been a frequent panelist on Yahoo! Finance's show YFi PM. As a sought-after speaker, she has shared stages with superstars like Hollywood's Steve Harvey, Shark Tank's Daymond John, bestselling author Seth Godin, and NFL Super Bowl Champion Jamal Lewis.
She earned her degree in International Affairs from George Washington University.
A Baltimore native and die-hard Ravens fan, she currently lives in Boca Raton, Florida, with her husband, twin boys, and goldendoodle, Raven.
About
Phil Dyer, CFP®, RLP®, CPCC
Executive Vice President
When organizations like Pfizer, Turner Broadcasting, the Pentagon, Syracuse University, and the Military Officers Association of America are looking to boost the performance of business-critical teams, they turn to Phil Dyer.
Phil is an award-winning author, speaker, consultant, and serial entrepreneur who has trained & advised thousands of CEOs, small business owners, senior executives, and corporate teams over the last 30 years.
A graduate of the prestigious United States Military Academy at West Point and former Army Captain, Phil leverages his leadership and team-building skills to help small and mid-market enterprises land lucrative corporate contracts. He also provides consulting and advisory services to Fortune Global 2000 companies, government agencies, higher education institutions, NGOs, and nonprofits.
Phil specializes in working with client-facing teams, including sales, business development, marketing, and customer service. His clients have increased year-over-year sales by up to 300%, reduced turnover by up to 50%, and decreased miscommunication and team conflict by 70%.
He is the co-author of VICTORY: 7 Entrepreneur Success Strategies for Veterans and the #1 Amazon Best-Seller, Wonder Women: How Western Women Will Save the World. He has delivered more than 800 business and financial presentations to audiences worldwide and shared the stage with some of today's most innovative business thought leaders.
An experienced international business traveler, he has worked with clients worldwide, including in the UK, the Netherlands, Ireland, Italy, Germany, Spain, and Canada.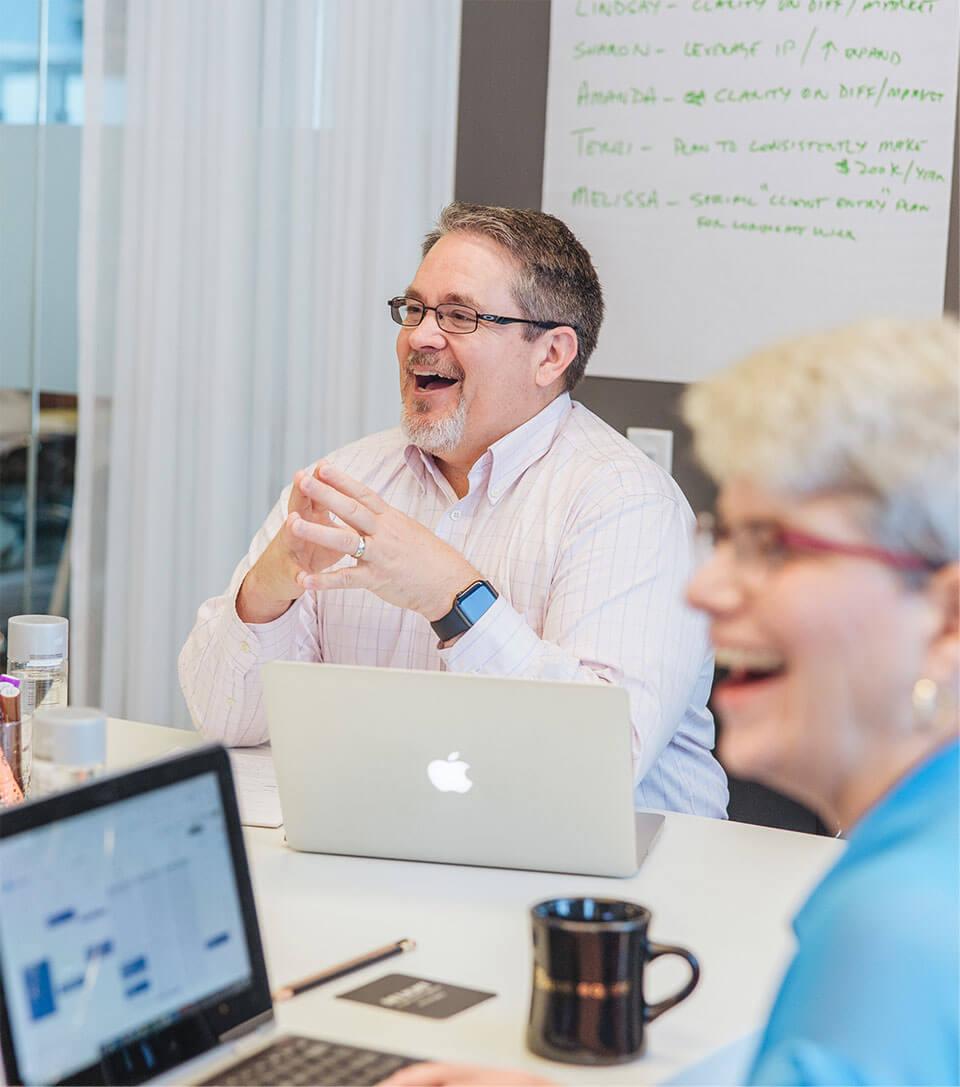 Kim

Pisolkar

Business Advisor

Sharika

Kellogg

Sr. Coordinator, Marketing

House
Senior Web & Graphic Designer

Lorie

Israel

Sr. Manager, Client Services

Karen

Graves

Business Advisor
Nicole

Davis

Administrative Coordinator, Client Services

Alicia

Couri

Senior Faculty for Visibility & Confidence

Amanda

Laden

Senior Business Strategist & CEO, The VinoKarma Project

Ariana

Blossom

Senior Business Strategist & the Founder of Uncommon Accord

Tara

Powers

Senior Faculty, Corporate Training & CEO, Powers Resource Center
Brian

Trzaskos

Senior Faculty, Mindset & Motivation & President, Motivation Beyond Measure

Ani

Anderson

Senior Faculty, Mindset & Motivation & CEO, Motivation Beyond Measure

Annette

Leahy

In Memoriam Forever "Our Charlie"
OUR STRATEGIES ARE BUILT ON DIRECT, REAL-WORLD EXPERIENCE.
Here's a sample of the brands our team has worked with over the last 25+ years.