Here's a perplexing paradox that leaves many of us puzzled…
Let's say your consulting or coaching client just hit a home run.
They share the exciting news with you, and you celebrate together. You're thrilled for them, but also for yourself, because the testimonial of their success is so compelling that surely it will lead to new clients.
So you publish the testimonial. You share it on social media. You create a case summary and add it to your pitch deck. Eager, you wait for new leads to come in.
But then nothing happens. Your pipeline is flat. Your sales remain the same as ever.
What happened?
How can something as compelling as your consulting client results fail to yield more sales?
I have the answers, and some of them might surprise you.
Are you ready? It's time to delve deep into the secrets hidden within this puzzle, exposing the misconceptions that shroud the art of leveraging client results.
Prepare to challenge your assumptions and be enlightened as we unravel six insider secrets that will transform how you approach client success.
Here are 6 secrets to why your coaching clients' or consulting clients' results aren't getting YOU results and what to do about it:
Secret 1: Stop measuring what everyone else is measuring
It's great that your consulting clients experience more confidence when they work with you. And that they have a clearer sense of their priorities. And that their boundaries are improved. But those results won't do anything for you.
Why? Because they're exactly the same type of results your consulting clients will experience when they work with someone else.
Do you see the problem? These kind of results are undifferentiated because frankly everyone who works with a coach, mentor or consultant experiences them. You have to push yourself beyond these stories. Keep reading for how…
Secret 2: Use data like an exclamation point
"Improved confidence" is not data. "Clearer priorities" are also not data. "My clients experience a 25% improvement in productivity within the same amount of hours per week" is data.
Data is tangible, measurable, and concrete. And when you incorporate data into your stories, it automatically creates better responses.
That said, data shouldn't be the only part of your story-telling. Too much data is dry. But a punch of data at the end drives your story home.
Secret 3: Collect the RIGHT data
Here's a common problem when it comes to data: it's easy to measure the wrong things. For instance, you can diligently measure participation and engagement with your programs, but these metrics aren't enough.
You must collect the right data to find the gold in your impact. And what is the right data? It's tracking skills and financial impact. At the end of the day, metrics on these top issues will influence key decision-makers and lead to more business for you.
Secret 4: Be the hero or heroine
Fact: Decision makers don't know what to measure when it comes to your programs. They are relying on you to show them what success looks like.
But here's the problem: according to ICF's Coaching in Organizations, the number one challenge coaches face is showing the impact of their programs. This creates a disconnect that leads to low retention.
It's your job to be the hero. You must bring the right measures to your client (remember—skills and financial impact) and consistently connect your work with tangible results. Not only will this effort improve their business, but you might help them save (and grow!) your budget.
Secret 5: Be relevant
Our industry is like every other: we experience shifts in demand based on economic and cultural trends. Staying tuned to these trends and shifts is key.
For instance, if there's one thing every company needs right now, it's to close the skills gap. Are you messaging around this problem? Are you framing your client testimonials and case studies to highlight your solutions to this issue? Are you strategically measuring for skills growth?
If not, it's time to start. Be relevant and watch your traction increase as a result.
Secret 6: Leverage technology
Collecting data and crafting it into visually compelling stories that are woven into your communications across all channels is necessary today.
The problem? This can take A LOT of time. And you don't have time to sit behind a computer, drum up survey items, figure out how to put everything into a pretty graph, then proof it for mistakes multiple times before sending it out into the world.
But with technology, you CAN have a full client report within your hands for less and an hour of your time. That's what I specialize in: helping business owners like you combine all of these secrets into tangible assets that you can powerfully leverage through tools that save you time.
When these secrets combine with technology that makes life easy, the results are impressive. For instance, I've seen business owners increase their rates by 400% when they start measuring the right things and then sharing those data-rich stories in visually enhanced ways.
As we reach the end of our conversation about this puzzling world of leveraging client results, it's clear that the conventional wisdom surrounding this practice is not enough to secure business or influence decision makers. Together we have debunked the misconceptions that have hindered our progress for far too long.
Armed with these six insider secrets, you now possess a formidable arsenal to navigate the intricate landscape of client success.
Remember, it is not just about showcasing things like "confidence" but rather about crafting compelling, data-rich narratives that resonate deeply with your target audience.
You have to understand their pain points, aspirations, and desires, and use your client's results to speak directly to these things through remarkable relevancy. By transforming raw data into compelling stories of transformation, you can captivate decision makers and inspire them to join you on the path to success.
Download your complimentary Money Talk Worksheet to get started monetizing your client's impact.
---
About the Author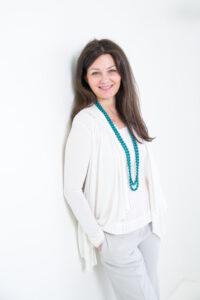 Lisa Ann Edwards is an award-winning coach and the Founder and CEO of MyExcelia®, the first and only automated system that helps coaches, consultants, and leadership experts prove their real financial ROI, so they can make it easy for clients to invest with them.
As a former head of talent management for a Bill Gates-owned global media company, Lisa learned first-hand the importance of effective people development programs when senior executives cut all the programs because they couldn't see bottom-line results. Lisa brought budgets back to the organization after proving the ROI of a coaching program.
Since then, Lisa has worked on ROI projects with some of the most recognizable brands in the world: Microsoft, Amazon, Google, Gates Foundation, Pinterest, Gusto, The Federal Reserve, Nationwide Insurance, TELUS, BMW, and many more. With over 2M data points on leadership effectiveness, Lisa is the authority on coaching, leadership, and training programs that get results. She has spoken with more than 20,000 practitioners worldwide and over 200 events worldwide, from China to India, the Middle East, Europe, and North America.