Do you get the feeling things are changing fast in the B2B market right now? You're right.
After AT&T saw my content from another conference, they invited me to join them and WarnerMedia (owner of HBO, CNN, Warner Brothers, and about a dozen more of your favorite entertainment brands) to share brass tacks strategies at last week's WBEC West 16th Annual Procurement Conference in Tucson, Ariz.
During our session, we discussed the mass disruption facing companies today — and especially what those changes means for small business owners who want to build lasting relationships with corporate clients.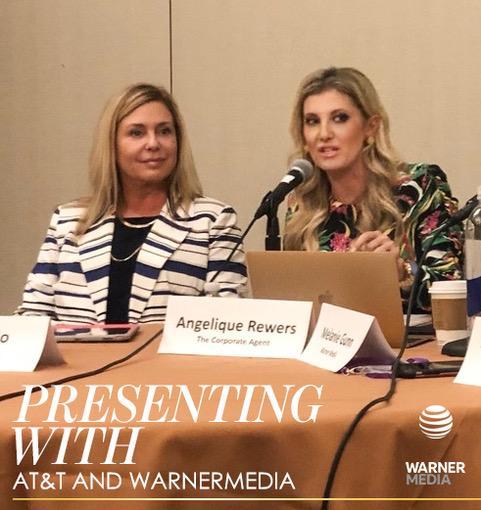 We covered a lot of ground in our session, including strategies for advanced relationship building, succeeding in requests for proposals (RFPs), turning losses into future wins, navigating slow sales cycles and more.
What I love is that these companies share amazing, tangible information because they genuinely want small and diverse business owners to be successful in working with them. In fact, some of the companies at this event said they set aside as much as 15 percent of their entire corporate annual spend to work specifically with women-owned and other diverse businesses.
But, sometimes even more important than the tangible tips that are shared at these events, are the overall themes and trends that emerge.
And there is one emerging trend in particular that small business owners, executive coaches, corporate trainers, business consultants, service providers and diverse suppliers need to start paying more attention to.
Conflicting Changes Are Happening Inside of Companies At A Wild Pace — And No One Realizes it Until the Last Minute
Don't get me wrong. The fact that sometimes a company's right hand doesn't know what the left hand is doing is nothing new. It's par for the course given the speed of business today.
But this scenario is coming up in a much bigger and more consequential way for companies everywhere — and has been a hot topic of discussion at the last three events I've spoken at.
In fact, big brands have been openly sharing hot-off-the-press examples of their procurement teams going through an entire purchasing process for a product or service, only to discover at the last moment the intended purchase had become irrelevant because of a sweeping change made elsewhere in the company.
This of course is a risk you always face in the marketplace, no matter who your clients are. And it's in no way limited to supply chain and procurement groups, or just the Fortune 500. Decision makers everywhere inside of organizations of all sizes are susceptible to this problem.
But there are two new big pieces of news here.
The first piece of big news is just how frequently we're seeing 180-degree changes happen inside of companies. You now need to plan for it — and it's why we're giving you three practical strategies below.
The second piece of big news is that this is not a doom and gloom story. On the contrary, when organizations make big changes and move this quickly, it means there's even MORE opportunity for outside providers like you.
Change breeds chaos.
Chaos breeds opportunity.
The key, however, is to make sure you keep your eye on the RIGHT ball and discipline yourself not to chase after mirages in the desert.
With that, let's get into three practical things you can start doing right away to address this trend.
1. Sit down with your team and brainstorm a list of reasons why a company would need your product or service one day, but not the next.
Frankly, this is an exercise you should do frequently anyway, because it helps you spot changes in the market, emerging or evolving risks, and other sales objections. The more awareness you have on these issues, the better you can adjust your strategies and your messaging to get out in front of them.
To get your wheels turning, here's a recent, real-world example as shared by a major U.S. healthcare brand.
After a nearly yearlong process to identify a new paper provider for their corporation, the procurement team was informed that a decision had been made to "go green" and remove printers from most of its offices. In other words, the opportunity for those paper providers went *poof* over night.
Stories like these are more and more common. Yet most vendors and service providers are caught completely by surprise, and aren't doing anything different in their strategic planning.
2. Ask more questions — and more direct questions — at every step.
One of the most important things we teach our clients about increasing their revenue has to do with taking more control in the sales process.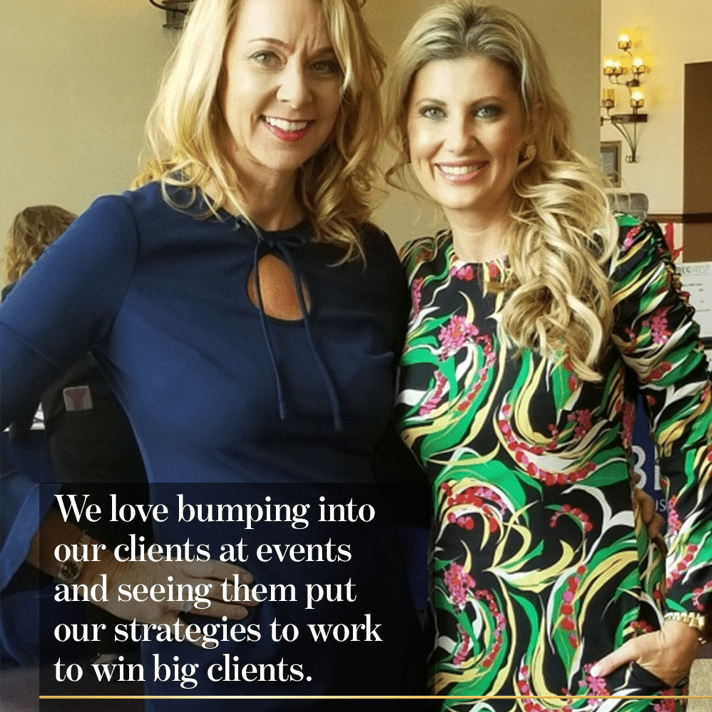 That includes asking a lot of investigative questions every step of the way, starting with when you "qualify" the opportunity. From the get go, your mind should be focused on uncovering the reason why a deal or opportunity will NOT go through.
Ironically, this is the opposite place that most small business owners come from when they have a deal on the table. Energetically, you can see them closing their eyes, crossing their fingers, and praying that the opportunity makes it across finish line.
Yet 100 percent of the time, you are better off if you find the deal killer versus your prospect stumbling onto it themselves.  
For starters, once someone — let alone an entire group of decision makers — gets to a hard "no," it's very difficult to turn them back around. Conversely, it's significantly easier to address concerns or problems while everyone is still in an open state of mind and actively exploring possibilities.
Think physics: an object in motion stays in motion.
So if you spot a potential deal killer, get out in front of it, put it on the table, and work proactively with your prospect on alternative approaches.
Secondly, if the deal killer is an insurmountable challenge and there's no way around it, you'll want to find that out as quickly as possible so you can get to the "no" and move on. Make no mistake about it. Spending time on go-nowhere opportunities is one of the biggest revenue drains of all.
3. Educate both your prospects and existing clients on what else you can do for them. And it really helps if some of those other things apply if/when a company makes a 180-degree turn in direction.
This is always hard to hear, but unless you've specifically and verbally told a prospect or existing client what other things you can do for them (and told them recently), they have no idea.
No, they are not spending time on your website, reading your marketing materials, or paying close attention to your content. And if, on rare occasion they do, they are so busy that they won't remember what they read, yet alone draw correlations between your copy and the specific scenarios they are facing.
You have to tell them what else you can do, specifically. And it helps if some of those other things you have to offer come into play in any of the scenarios you flushed out in step one above.
Let's say you're that paper company I mentioned earlier, and many of your customers are moving to paperless working environments. Now what? What things still have to be printed? What tools replace paper? Thanks to new and advancing technologies, what else can companies easily create in their offices beyond black and white copies?
Or, if you're a training company and you have a corporate customer who has decided to bring all of its training in house, what can you offer them? Workshops on how to deliver effective training sessions? How to develop your own content? Licensed content their team can use?
Here's The Bottom Line.
With things moving as quickly as they are today, there's no shortage of opportunity.
But you have to have your eyes wide open, ask of a lot of questions, and proactively mitigate risks. If it's going to be a "no" or more likely a "just not right now," then get to that point as quickly as you can so you can go after the opportunities that are indeed ready.
Most of all, speak up so your prospects know the full depth and breadth of what you can do for them no matter which direction they head.
If you'd like to dive deeper into these strategies, and would like help implementing them in your own business, be sure to join us at THE REAL DEAL. Head over here for more information and to save your spot.