How has your mindset shifted being a part of BoldHaus masterminds?
"I'm truly thinking and operating as a CEO now. I'm building strategically in my strengths and the things that come naturally and easily to me. Furthermore, I'm operating from a place of abundance, so if an opportunity isn't the right fit, we move on."
What advice would you offer to other small business owners?
"Being a part of a BoldHaus mastermind allows you to get 1:1 personalized consulting while regularly exchanging best practices with other members. Strategic introductions have been my secret sauce! They are the best thing we have and often all we need to do is ask."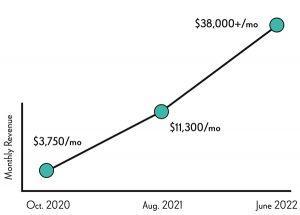 What advice would you give to others who are stuck?
"All of the common success saboteurs mentioned coming from a scarcity mindset. Don't do it! Make a commitment to yourself and secure funding if you need to. If you can't invest in yourself, how are you going to ask others to invest in you? Trust me, you are "worth" investing in"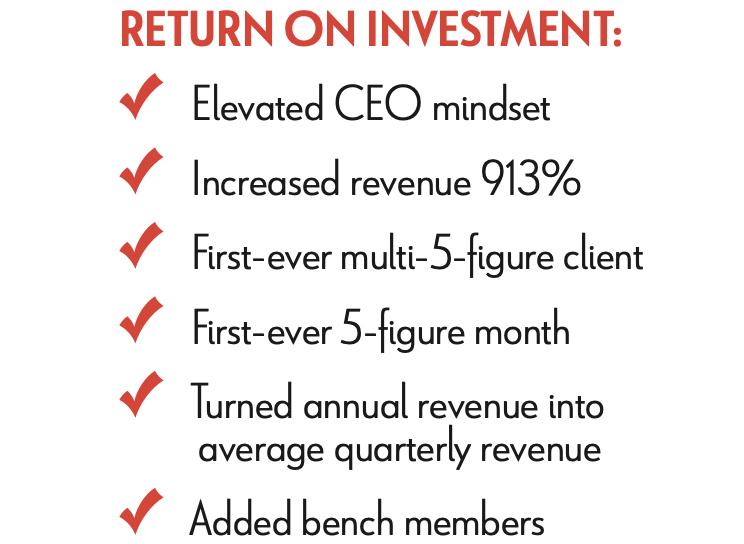 "At the end of the day, it's really about it ALL coming together! I'm mastering the art of creating one integrated picture in how I grow and run my business. That only happens when you're thinking like a CEO and taking a cohesive, unified and authentic approach in all you do."

To download the full case study, CLICK HERE.
To learn more about how you too can work with BoldHaus to increase your revenue while gaining more freedom, go here to schedule a 'Haus Call:

About BoldHaus
BoldHaus is a globally recognized, award-winning provider of training, consulting and mentorship services to help small business owners win corporate and other B2B clients. The company works with small business owners from more than 72 countries worldwide, with a particular focus on consultants, executive coaches, professional service providers, speakers, experts and diversity-owned businesses. Founded in 2010 as The Corporate Agent, the company re-branded in July 2021 to BoldHaus. The company is based in Boca Raton, FL, and is certified by WBENC as a woman-owned company. Learn more at www.boldhaus.com.