The great thing about "corporate" clients is that they're the most lucrative on the planet.
In fact, one of our BoldHaus Collective members was recently reflecting on how, at one point in their entrepreneurial journey, they got excited for a $197 sale…
…But when they closed their first-ever corporate client — and brought in $32,000 in JUST ONE SWOOP — they immediately "saw the light!
After all, they would have needed to sell their $197 program 162 separate times to bring in that same $32,000 in revenue!
That's 1 sale vs. 162 sales. For the same $32,000.
Really let that sink in for a minute.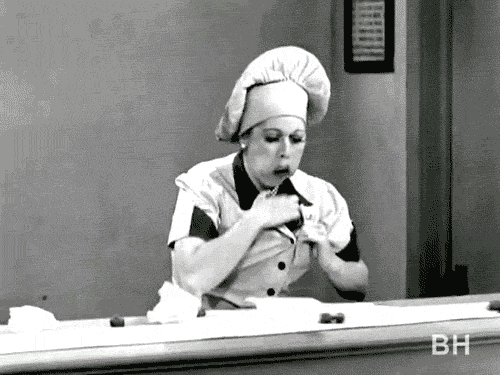 With all that said, it's true that organizations can sometimes be slooooow to pay their invoices.
Not cool.
However, with a few savvy moves on your part, you can indeed get paid faster.
Take a look at these 10 steps…

10 Ways to Get Paid Faster by B2B Clients
Spell out your payment deadlines clearly in ALL documents, including your client proposals, consulting engagement letters, client contracts, statements of work, etc.

Include a provision that states YOU WILL STOP WORK completely on their account if payments are not received within 45 days of the due date (or whatever amount of time you pick). This would also include locking them out of any digital tools or learning management systems that your client has access to, so be sure to mention that.
Stipulate in both your client contracts as well as on all your invoices that a late fee will be incurred on any invoices not paid within either 14 days or 30 days, etc. of the due date. (Your call.) Standard late fees range from 1% to 1.5%, but it's up to you.
Require all payments to your company be made electronically as direct deposits into your business checking account via ACH. Talk to your bank if you haven't set this up yet. It's a MUST DO!

You can also consider accepting credit cards. Just remember to include a surcharge, such as 3 percent, on that form of payment because merchant fees get expensive.
As soon as you sign a new client, build a relationship with your client's Accounts Payable (AP) department! Contact them directly to introduce yourself and complete the necessary paperwork to get set up in their payment system, so they can pay you!

If you don't, your payment will be delayed. More importantly, take the time to establish a personal connection in case you must contact them in the future about an overdue invoice. Let them know you're a small business, and you count on timely payments.

Even more importantly, don't assume that your client (i.e. your primary point of contact at the company) KNOWS how to get you set up in their company's accounting system. Trust me. They do not! And if you believe them, when it's time to get your first invoice paid, it won't happen on time.
Get a large deposit upfront — anywhere from 25 to 50 percent of the overall contract value — BEFORE you "pick up the pen" and start working with your new client. Often, upfront payments are not subject to the same net payment terms for future invoices.

And similarly, schedule all subsequent client payments to happen PRIOR to delivering each phase of work. In other words, get paid for value before you deliver it. This is the only thing that gives you leverage!
Negotiate the net payment terms like a pro. In some cases, your clients will have long net payment terms, that are unreasonable for a small business owner to absorb. You have a couple of options. If you are a diverse supplier, make sure you reach out to the supplier diversity department because often they have different terms established for businesses that are considered diverse.

Another option is to break your contract up into more frequent payments. For example, if you normally bill on a quarterly basis, but a client has net payment terms are 60 days — you are setting yourself up for a 5-month gap between when you delivered value and when you will see payment. Consider moving to payments every 3 to 4 weeks instead, to keep revenue flowing.

The other thing to do is talk to Accounts Payable and ask a lot of questions, such as, "In what circumstances have you agreed to different terms because perhaps we may qualify for that?" The reason this is important to ask is because sometimes monthly retainers fall outside of the normal terms, and the terms they are quoting you are for when the company buys things like paper clips.

Finally, you can always have your attorney negotiate with the client's team on your behalf. You would be AMAZED at what companies will agree to when you push a little.
Do NOT start any work — AT ALL— until your deposit is in your bank account. No prep calls. No reviewing documents. Nada. Why? Because what you do at the beginning of a client engagements sets your boundaries for your ENTIRE working relationship. If you're willing to work without any money at all, then you'll surely be willing to keep working when payments are late. Right?
During the kick-off meeting with your client, discuss their internal process for invoicing so you can plan for any invoice reviews and approvals that must happen before Accounts Payable will process your payment. The fact is that Invoices are often delayed because the AP department is slow getting an approval from the decision maker you're working with. Dig deep at the beginning to figure out what the process will be to avoid surprises, and ensure you're keeping everyone on track with what needs to happen.
If payments aren't received within the grace period stipulated in your consulting contract, have someone from your team (NOT YOU… your assistant, bookkeeper, etc.) both call AND email the Accounts Payable department to check in on the status. Keep following up daily until you speak with someone.
If necessary, have your bookkeeper send an UPDATED invoice to the client reflecting the new amount due factoring in the late fee (i.e. 1.5%) established in your client contract. Also, if you get within two weeks of having to put a client project on hold, be sure to schedule a meeting with your client ASAP to alert them about the project being in jeopardy of not staying on time.


In other words: follow through on your policies!!!
When you first start out as a self-employed consultant, executive coach or professional services provider, you may not think you need to do all of these things.
But the fact is that cash flow is king in a small business. Not only that there's a big difference between money in your bank account and money a company owes you.
You never know when something crazy might happen —such as a company filing bankruptcy (we've seen this happen more times than you may think!) or your primary point of contact getting let go. Next thing you know, you're trying to track down money owed to you from months ago.
Please don't let that happen to you. Make sure your clients keep their accounts in good standing with you. With good boundaries and clear documents, it's easier than you may think.

P.S. Here's one more way to insulate yourself against late payments…
Have an overflowing pipeline of prospects and current client work!
The more cash flow you have in your business, the less susceptible you'll be to the negative impacts of payments that are running a smidge slow.
Want help making sure your business is full? Be sure to book a call with our team here.