Important tips consultants need to know when responding to a Request for Proposal.
The Request for Proposal (RFP) process is cumbersome and highly flawed. Yet, in the absence of something better, many companies and organizations still use this technique to bring a sense of objectivity and control to their buying process.
The more money a company or organization plans to spend on consulting services (or other services or products), the more likely they are to use an RFP process.
So as a consultant, executive coach, small or diverse business owner, or service provider, if you want to go after high-ticket consulting clients, you need to know how to win RFPs.
I recently had the opportunity to share my insights on how to win new corporate clients through an RFP process on The RFP Success® Show.
In addition to what I talked about on the show, I've provided five of our favorite RFP response strategies below to help you increase your RFP win rate.
This advice is based on our experience seeing the request for proposal process from every side of the buying table for more than 20 years.
We've created RFPs. We've responded to RFPs. We've made buying decisions based on RFPs. And, most importantly, we've helped our clients win RFPs.
Here are 5 of our top strategies for responding to a Request for Proposal:
1. Decide if you can win.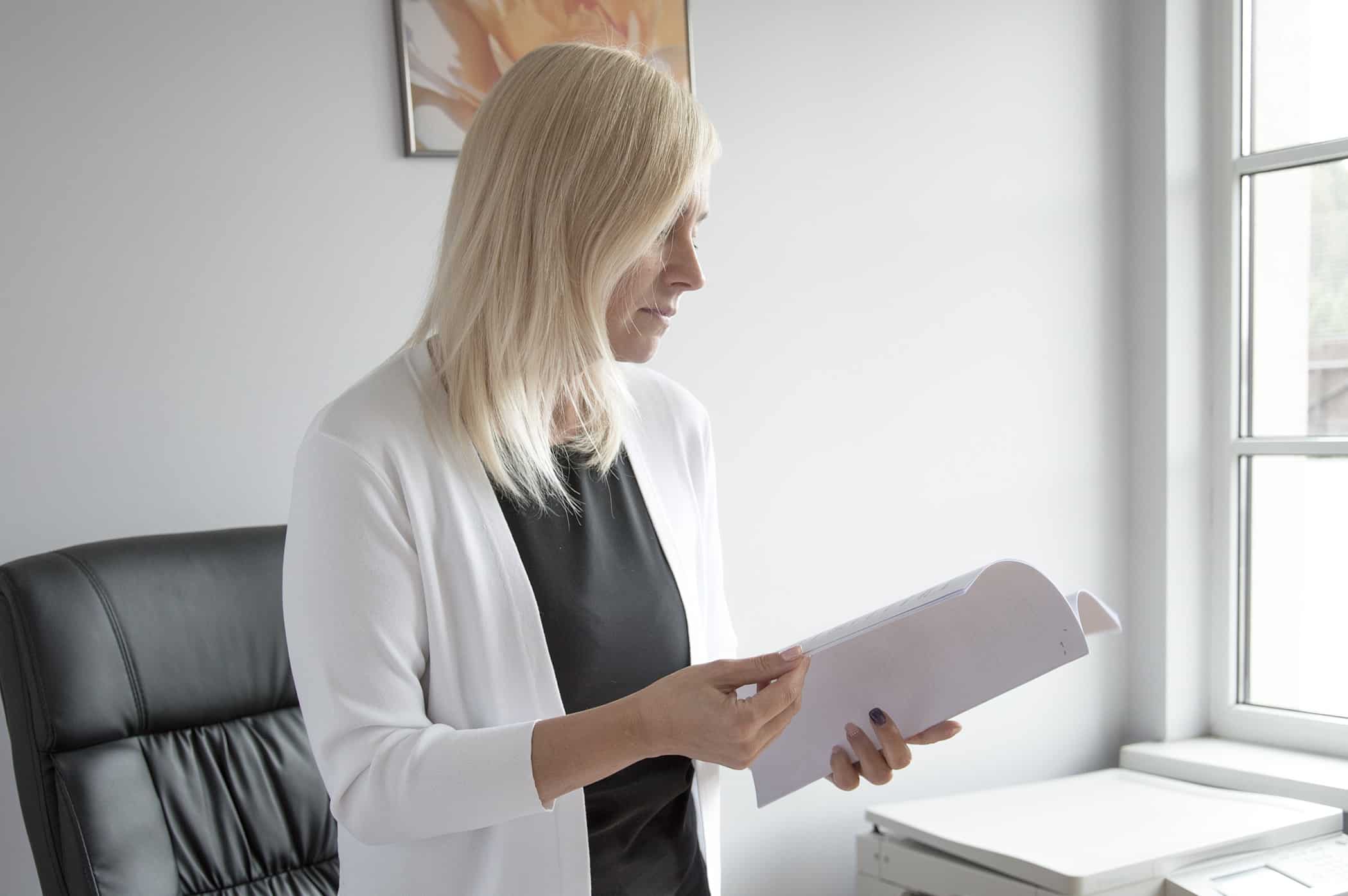 When an RFP lands on your desk, read it cover to cover. Make note of the minimum requirements that the company issuing the request for proposal is looking for.
Then make an objective, honest decision on whether you can meet those requirements.
If you can't meet the minimum RFP requirements and then some, it's time to move on.
Because chances are high that at least several of your competitors that have also been invited to respond to the RFP can in fact meet those requirements.
That means you won't make it through even the first round of elimination.
Given how laborious and time-consuming the request for proposal process is, it's better to cut your losses early.
Instead, put that time and energy into the marketing strategies that have a high chance of helping you get corporate clients for your consulting business.
Of course, if you do have a good shot at winning the RFP, then move on to strategy two.
2. Identify what the client is really asking you for. What's the big-picture end game?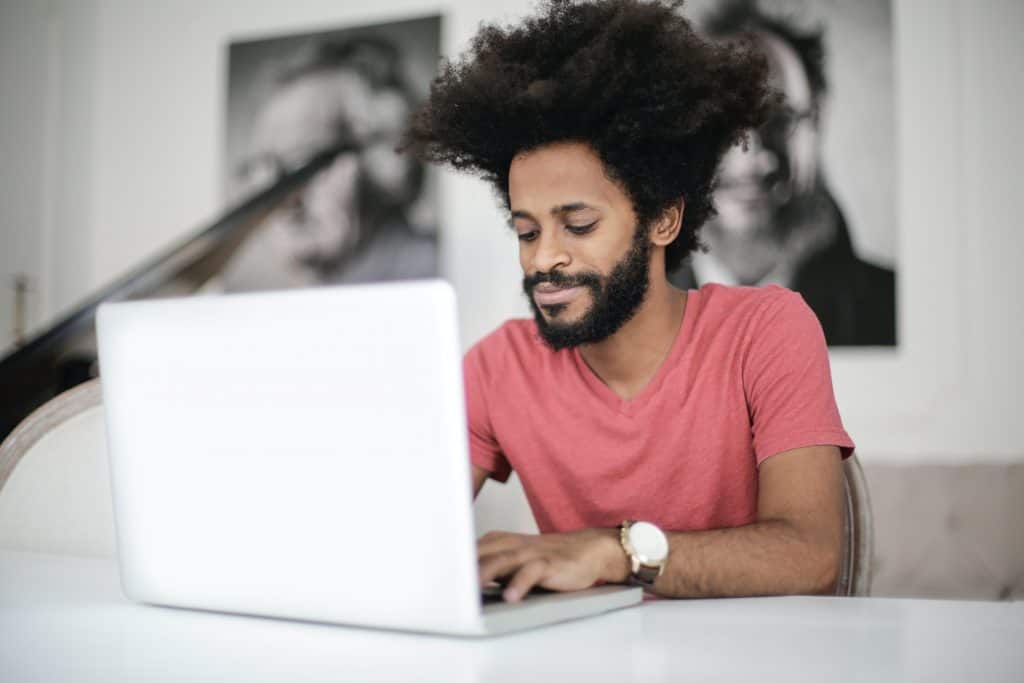 The biggest mistake right off the bat that consultants, service providers, coaches, trainers, self-employed experts and small business owners make in responding to Request for Proposals (RFPs) is that they miss the forest for the trees.
Don't' get me wrong. It's important to answer every question that is asked of you in the RFP.
However, if you take a myopic view of the RFP — and you focus merely on answering the narrowly written RFP questions — you will miss what the company is REALLY asking for help with. You will miss the big picture.
It's not entirely your fault, though.
Companies don't have a great process for how to write a request for proposal.
They typically start by re-purposing parts of old RFP templates. They also allow dozens of people inside their company to provide input to the process — so everyone has an editing pen. It's a death by committee every time.
And let's face it, communication and writing skills are seriously lacking in the business world. (It was even identified as the No. 1 skill gap among American workers in a research study conducted by LinkedIn.)
By the time an RFP lands in your lap, chances are good you're looking at a document that does a fairly poor job of clearly and concisely articulating what the organization wants to achieve.
Not only that, but they will rarely share with you the real, unvarnished challenges they are up against. Sometimes, they haven't even thought about it.
For example, one time I was working with one of our private clients on a huge RFP opportunity.
The very first thing I noticed was that the corporate customer was looking to achieve a massive growth goal in only a few years.
I took out my calculator and did the math to find the exact growth number. It was staggering. And yet nowhere in the RFP did the customer ever state that actual figure!!
But that's not all. When our client presented their RFP proposal to the corporate customer, they spelled out that actual percentage.
As it turned out, the decision makers had never done the math on it themselves! The customer had absolutely no idea what the year-over-year growth rate was going to have to be in order for them to meet their own goal.  
This kind of thing happens all the time.
That's why, if you want to win an RFP, you have to really (REALLY!) independently think about and decipher what the client is really asking you for.
In fact, our client won the RFP I just mentioned in part because they were the only vendor who had actually thought all the way through what the customer was asking for.
To further drive this point home: this step of the process requires you and your team to put on your strategic thinking caps and figure some things out for yourselves — long before you dive into writing your RFP response.
3. Define your Win Theme.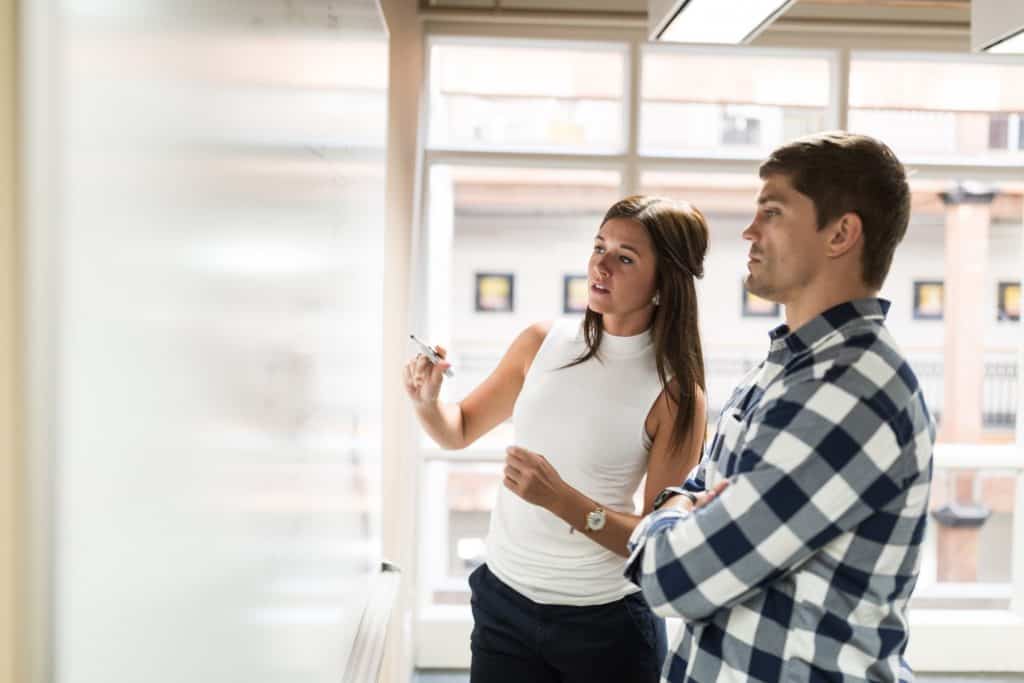 By this stage of the process, you and your team should fully appreciate and "get" what your potential consulting client wants to achieve — and the real hurdles they will face in getting there, even if they didn't explain it to you very well in the RFP.
Now it's time to define (and boldly articulate) your unique point of view about it.
What do you, as an expert in your field — believe is the MOST important thing, above all else — in order for the client to be successful in their endeavor?
To be clear: You are looking for your UNIQUE point of view about what it's going to take for the client to achieve their goal. But know this…
There is nothing unique about your "commitment to excellence," "proven experience," or "a track record of success." Every one of your competitors says those same things.
It's also not about your company's mission, values or brand promises. All of that is nothing more than hot air.
Here's a good way to think about it.
The client that is standing in front of you is unique.
The problem the client is facing is also unique.
Yes, there might be some things about the client that are similar to another scenario you've seen before. But no two clients or client situations are exactly the same.
If you are tempted to hitch your Win Theme to a platitude or hyperbolic statement you've used before, then you aren't looking at the situation clearly — or you don't understand what a Win Theme really is.
Figuring out your Win Theme requires rolling up your sleeves and finding something that has real "teeth" in it.
Bottom line: What is it going to take for this client to hit a grand slam with this project — and that YOU and your team are uniquely positioned to bring to the table?
Dig deep. Play devil's advocate. This is not an easy thing to nail down, but your success with the RFP depends on this being strong. (It's also why we often help our private clients figure out their Win Themes.)
4. Center your RFP response around your Win Theme.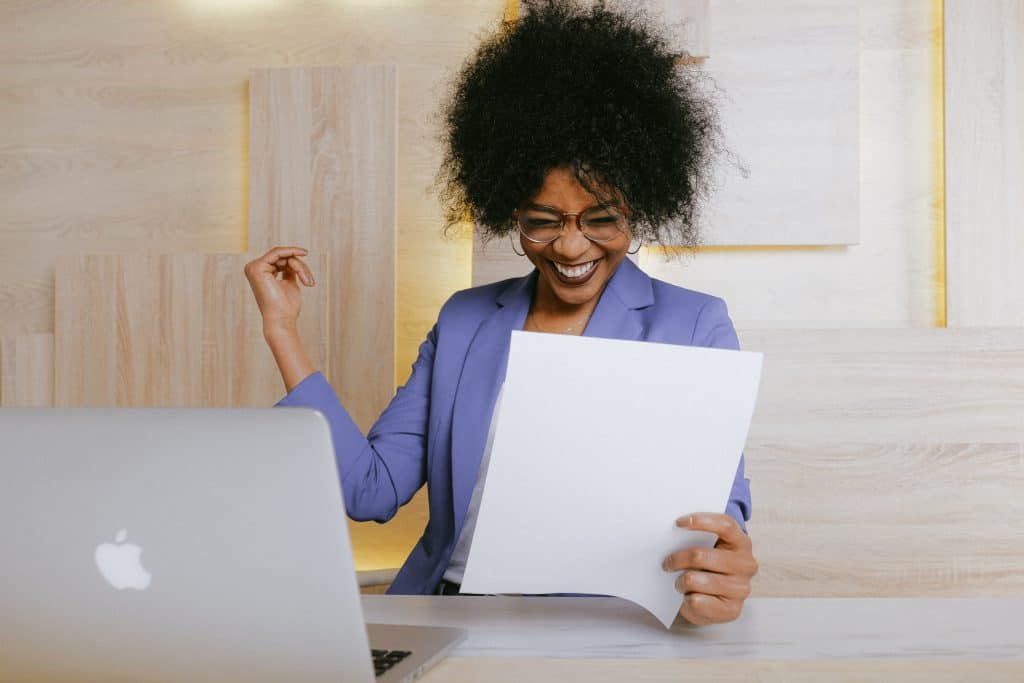 Most requests for proposals will give you an opportunity to include an RFP cover letter. And the RFP cover letter is the first place you will state your RFP win theme.
It will sound something like this…
After carefully reviewing and analyzing all the elements of your Request for Proposal, and synthesizing your goal with our more than 10 years of experience helping organizations to achieve similar goals, we believe your success will all come down to one critical element: INSERT YOUR WIN THEME HERE. 
Then, right after making this statement, back up your point of view by sharing two to three relevant, specific examples of measurable results you've helped other clients to achieve.
In addition to stating your win theme in the RFP cover letter, you also want to refer back to this Win Theme when you respond to each and every question in the RFP.  
For example, if they ask you about the experience of your team, you will want to explain how your team's prior experience allows you to deliver the most critical element of success you pointed out above, i.e. your Win Theme!
This will create a unifying thread that runs through your entire RFP response.
Therefore, when the potential client is reading your proposal it will feel cohesive and centered. And it will also show them that you have a clear, strong point of view.
And that, friends, means they will see you as experienced, credible and confident.
5. Answer these three questions, even if they don't ask.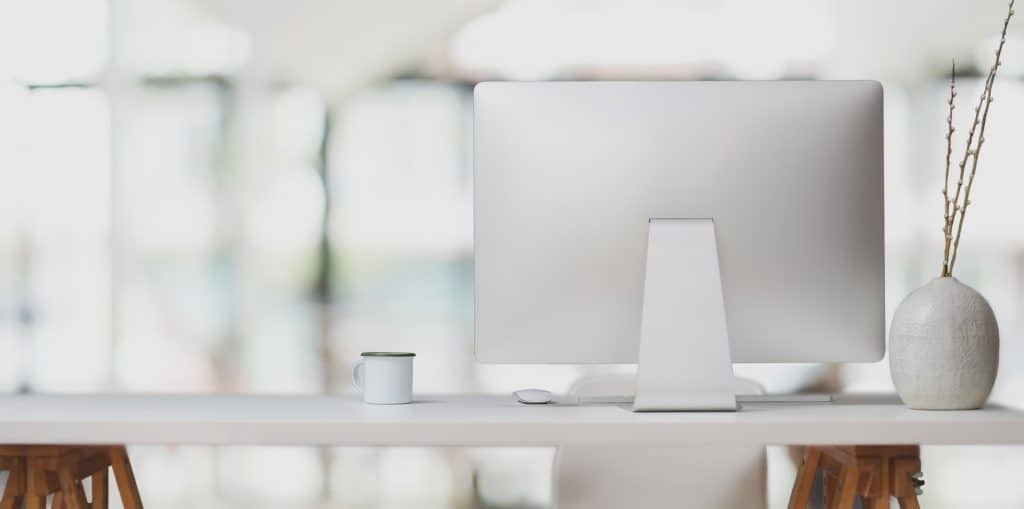 When you respond to an RFP, it's important to understand that more is not better. Requests for proposals are not a time to throw in everything and the kitchen sink.
But with all of that said, there are three questions that you need to answer even if the RFP writers don't ask you for it.
How will you mitigate risk?
How will you make their life easier?
What should they have asked you about in the RFP that they didn't?
Let's take a quick look at each one.
How will you mitigate risk?
The biggest fear any company has when they issue an RFP and hire an outside consultant, service provider, or supplier is that they will waste time and money, and still not get what they wanted.
To help your clients avoid this fate, you first have to understand what the real risks are when it comes to the type of project at hand.
Second, you need an actual, rigorous process or method for helping them to minimize or eliminate those risks.
And no, your commitment to getting the job done is not a rigorous process or method to reducing risk.
Neither are regular meetings or open lines of communication. Those are bare minimum expectations when you conduct business.
Yet you would be shocked just how many consultants actually use their commitment, track record, and open communication as their risk mitigation strategy.
Don't be one of them.
Instead, develop a real method or framework to systematically address the biggest points of failure when it comes to the type of work you do for clients, and then spell it out in your RFP response.
How will you make their life easier?
It's rare that corporate decision makers or RFP writers will come straight out and ask you in their request for proposal, "Are you going to be a pain in the ass to work with?"
But that doesn't mean they aren't worried about it. They are.
Every outside consultant, vendor, supplier, and service provider — you included — brings some degree of extra workload and hassle along with them.
The only question is, how much extra workload and hassle will you bring with you?
What should they have asked you about in the RFP that they didn't?
One of the most helpful things to keep in mind when you are reading what the RFP writers put in the request for proposal is that they only asked you about the things someone at their company knew to ask you about.
However, you are the expert in your field, not them.
So it stands to reason that there's something of value that you know, that they don't, and it would be helpful to them if you proactively spoke up about it.  
This is part of the value that you will bring to the table as an outside expert. Make sure to demonstrate that in your RFP response.
And a great place to do that when you are writing a response to a request for proposal is in the RFP cover letter and/or in the RFP executive summary at the end.
Want Even More Help with Hitting a Home Run when Responding to a Request for Proposal?
We offer private consulting and mentoring on every aspect of marketing and selling to corporate clients. That includes helping our clients to identify their RFP win themes, as well as position all of their years of experience and knowledge to stand out as the clear choice. We also offer sales training for fast-growing companies and small enterprises.
If you're curious to know how we can support you, the best place to start is by scheduling a private call with our team here.