Don't Let Your WBENC Certification Go to Waste.
If you are a woman-owned business based in the United States — and you want to win corporate clients — it's a smart move to get your official certification as a women's business enterprise (WBE).
While you can get a WBE certification at the local city or state level, the best option is to do it through the Women's Business Enterprise National Council (WBENC), the largest certifier of women-owned businesses in the country.
Having your WBENC Certification validates that your business is at least 51 percent owned, controlled, operated and managed by a woman (or by multiple women).
Why does that matter?
Because large corporations as well as cities, states and other government organizations have specific goals to buy a certain amount of products and services from diverse companies, including women-owned, minority-owned, veteran-owned, LGBTQ-owned and other diversity classifications.
In fact, companies like AT&T strive to spend at least 20% of their supply chain dollars with diverse companies. 
However, in order to count the money they spend with your company toward that stated goal, you must have a third-party certification as it prevents against fraud.
And when it comes to WBEs, the WBENC certification is the most widely recognized, as it is accepted by more than 1,000 corporations not to mention government entities all across the country.
Of course, just because you have a WBENC certification doesn't mean that new corporate customers will simply fall in your lap.
What it will do for you is open doors. And it will also give you an added advantage over other businesses that don't have the certification.
Ultimately, how valuable the WBENC certification is to your business depends on how much effort you put into leveraging it. And because our clients are always asking us how they should do that, we thought it would be helpful to put this comprehensive list together.
Here are 21 ways to leverage your WBENC certification.
1. ADD your WBENC certified logo to all of your marketing materials, including your:
Website(s)
Landing pages
Capabilities briefing
Capabilities statement
Case studies
Proposal template
Business cards
Brochures
Signage at events
Presentations
Advertisements
Social media accounts
And pretty much everything else

2. ADD your WBENC certified logo directly to your product packaging and/or client-facing materials. It can even go on the outside of shipping materials. If you're a consultant or executive coach, your WBENC logo can be incorporated into your new client welcome kit and other client-facing tools.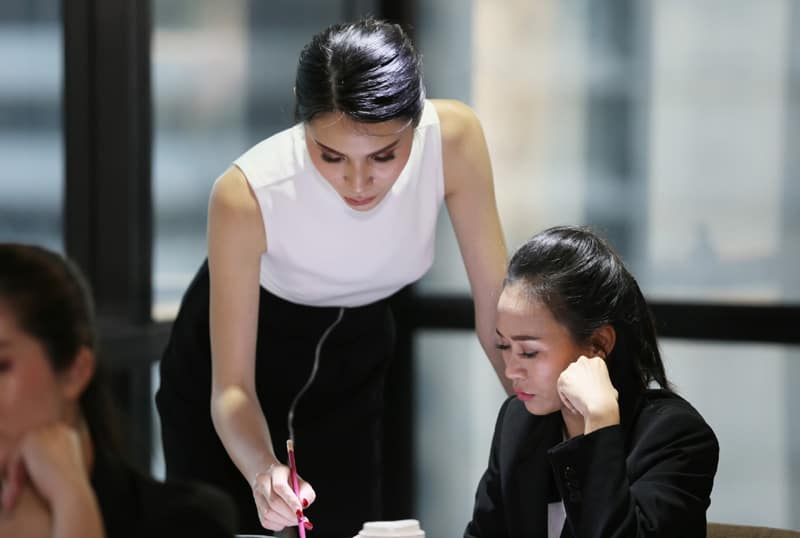 3. USE the WBENCLink2.0 database to find the direct contact information (phone, email, address, etc.) of Supplier Diversity Directors at thousands of corporations across the country.
Granted, the WBENCLink2.0 tool leaves a lot to be desired. (It's a dinosaur.) But with that said, anything that makes it faster and easier to find contact information for decision makers is a "win" in my book. And don't forget — once you find the email address for one person inside of a company, it's a lot easier to figure out the email address of other executives, too. (Hint, hint.)
4. CONTACT the Supplier Diversity Directors at each of your current and past corporate clients and let them know you are now certified. They'll be able to add you to their company database of certified diverse suppliers and service providers, which will send more potential opportunities your way going forward.
5. CONTACT Supplier Diversity Directors at all of your target corporate prospects to introduce yourself and schedule an introductory conversation. (You can use our free email templates for some ideas on what to say.) Just don't rush into sales mode. Your initial conversations should be about building rapport, asking smart questions and being a good listener.
6. SUBMIT your company information to be included in supplier diversity databases that are maintained by big corporations. A few years back, we did a research project and found that more than 400 of the Fortune 500 companies had a place directly on their websites for diverse suppliers to apply for their company to be included in that corporation's database.
We typically found these online applications on the dedicated Supplier Diversity page of the corporation's website. Yes, it can be a time-consuming process to complete these applications. But it's worth it if there are certain brands you especially want to work with.
7. RESPOND to specific business opportunities with major corporations that are announced via WBENC. These opportunities often include Requests for Proposals (RFPs), as well as Supplier Diversity fairs, where you get to meet decision makers from a particular company.
For example, we recently participated in a Supplier Diversity day that was hosted at Office Depot's corporate headquarters just down the street from where our office is located. I was able to meet Supplier Diversity Directors from not only Office Depot, but also from about five other corporate brands who are based in South Florida as well. You can look for these announcements in WBENC emails, the monthly newsletter, as well as on WBENC's blog and social media channels.
8. ATTEND conferences put on by WBENC at the national level, including the WBENC National Conference & Business Fair and Summit & Salute, as well as events hosted by the Regional Partner Organizations (RPOs). These events give you a chance to network, build relationships and learn new strategies.
9. PARTICIPATE in matchmaker meetings at WBENC national conferences, as well as at regional partner events. Matchmaker meetings give you a coveted opportunity to sit down for about 15 minutes with Supplier Diversity leaders from major corporations. The goal in these meetings should be to ask insightful questions, be a good listener, build rapport, and get a next step scheduled. (Hint: You're not going to close a sale in 15 minutes.)
10. COMPETE in pitch competitions like the one WBENC hosts each year at its National Conference & Business Fair. These competitions give you massive exposure in front of decision makers, not to mention invaluable experience pitching your business in a short amount of time. And of course, the prizes for the top winners don't hurt either.
11. APPLY to speak at WBENC national and regional events because other WBENC-certified businesses make for great clients, too.Keep in mind that women business owners are inclined to buy from other women business owners. So your fellow WBEs can be a great target market for you as well.  WBEs come in all revenue sizes, with some going all the way up to the billion-dollar-plus range!
(Friendly reminder: Whenever you speak at an event, be sure to promote your breakout session ahead of time so you get the right people in the room.)
12. SPONSOR OR EXHIBIT at WBENC conferences. Not only will a booth give you visibility in front of corporate decision makers, but you'll also gain visibility in front of thousands of other women-owned businesses, again, many of whom are potential clients for you as well.
13. ATTEND online training webinars hosted through WBENC. This is especially valuable when something big is going on in the market.
For example, ever since early March 2020, WBENC has been hosting a series of webinars focused on helping women-owned businesses to navigate through the affects of the pandemic, ranging from supply chain to workforce to cash flow issues and more. And of course, don't forget about the great insights and strategies that are shared through WBENC's blog and monthly newsletter.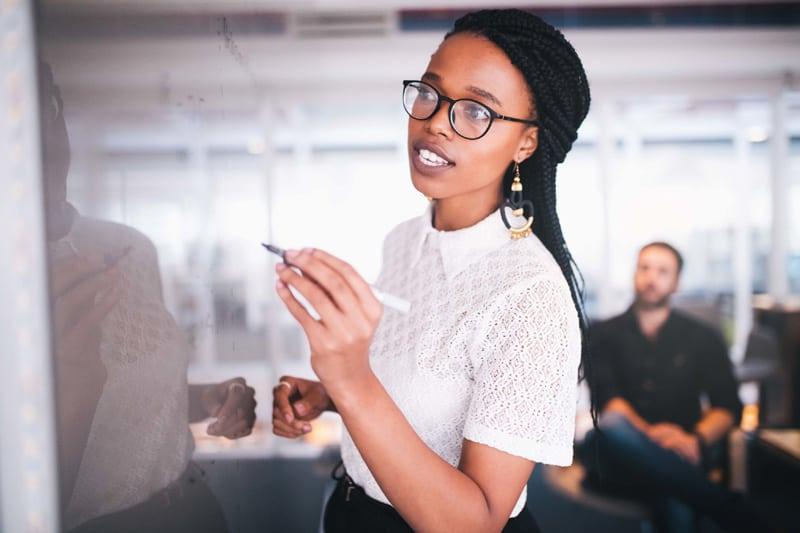 14. ASK for strategic introductions from Supplier Diversity Directors to some of their Tier 1 suppliers. It should go without saying you should only ask for this type of introduction after you've built a relationship with a Supplier Diversity Director.
But once you do have that relationship, getting to Tier 1 suppliers is a savvy move. Tier 1 suppliers are typically large companies, mid-market companies and small enterprises that provide a key product or service to corporations.
Often times these Tier 1 suppliers will subcontract out a product or service element of a big contract they've won to a smaller company like yours. Or they may even need your services or expertise for their own company.
15. ASK for strategic introductions from Supplier Diversity Directors specific key decision makers inside their company. Again, only do this once the relationship has been established.
This strategy is especially important for those of you who are consultants, executive coaches, and other expert service providers that aren't usually funneled through the supply chain department. Be sure to do your own homework so that you can tell your Supplier Diversity contact the exact names and titles of the people you want to connect with.
16. ASK Supplier Diversity Directors for insights about their company that you can leverage in your business development strategy. For example, often times Supplier Diversity directors will share how their company is organized or structured; whether they have a formal or informal culture; what their top tier business priorities are; etc.
17. Ask Supplier Diversity Directors for guidance to prep for specific opportunities. Keep in mind that folks working in the supplier diversity department have a specific quota they are aiming to meet each year. So they want you to be successful when you are up for an opportunity!
Obviously, sometimes they can't help you if there's a Request for Proposal going on and the rules of engagement say there can be no communication. But with that said, many times your Supplier Diversity contact can give you feedback and advice prior to a big meeting you've landed with an executive. Don't be shy — take any advice they are willing to offer!
18. APPLY to the Dorothy B. Brothers Scholarship, which provides up to $11,000 in tuition to attend some of the best executive education programs in the country. If you are awarded the scholarship, you get to choose from a list of WBENC approved executive programs to develop your business and yourself professionally to better lead your company.
19. APPLY to one of the Tuck School of Business at Dartmouth programs that are offered in partnership with WBENC and IBM. The Tuck-WBENC Executive Program is a six-day intensive experience focused on skill development to increase business capacity, operations, and leadership.
And once you complete that program, you're then eligible for the Tuck-WBENC Strategic Growth Program. This is also a six-day experience, and is designed to help your executive team plan and execute a business strategy that will elevate your company to the next level.
20. APPLY to participate in the WBENC Energy Executive Program, a weeklong, immersive experience, which helps you to focus on successfully landing opportunities in the Energy, Oil and Gas industry.
21. APPLY to participate in the WBENC Wells Fargo Executive Education Program. This program will help WBEs develop their business continuity during these uncertain times and develop strong business plans using the Entrepreneurial Operating System (EOS)® model to prepare their businesses for the future.
As you can see, there's no shortage of ways to leverage your WBENC certification to help you get a competitive advantage.
Of course, we've probably overlooked something. So we'd love to here from you!
Are you leveraging your WBENC certification in an innovative way we didn't mention on this? If so, be sure to leave us a comment below.
And don't forget to check out all of the resources we have available to support you in growing your business with corporate clients — including our highly respected global community of business owners, who are all a part of our Boldhaus Collective community. You can get the details here.
_______________________________
Not based in the United States? No problem. Simply check out WEConnect International to learn how WBE certification works in your country or region.