Whether you're just starting out or you've been in business for years, it's inevitable that you'll come across a prospect that's likely to turn into a difficult consulting client.
And that's true whether you sell a product or a service, such as corporate consulting, training programs, leadership coaching, outsourcing or something else.
Difficult consulting clients are one of the biggest silent profit saboteurs there are because they can (and often do) leave you feeling frustrated and distracted from doing the things that keep your business running successfully.
Dealing with difficult consulting clients will take quality time away from your favorite clients.
It will prevent you from marketing your products and services and effectively growing your business. And it will leave you questioning whether you're good at what you do.
Quite simply: it's a danger to you AND your business.
But the good news is that there are 5 simple, yet powerful steps you can take to avoid this problem before it happens.
So, let's dive in…
STEP #1: Make sure ALL your consulting agreements or other client agreements have a clearly marked emergency exit.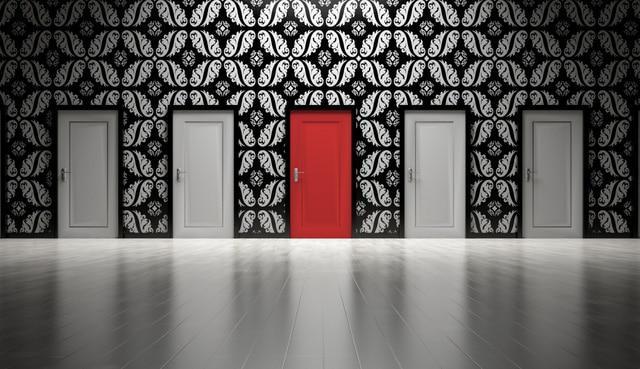 Your client agreements should be drafted by an attorney who knows your business, your industry, and your state laws.
Also, be sure that your client consulting agreements are signed (fully executed) by both you and your client.
In fact, it's even ideal to get signatures from two different people at your client's organization in case one of them leaves — and to make certain a decision maker isn't acting unilaterally. (Remind me to tell you that story another time!)
Sadly, I can't tell you how many times we've come across a business owner or self-employed consultant who has an agreement that is either completely silent or the exact terms aren't spelled out when it comes to parting ways with a consulting client.
So, if you haven't talked to your attorney in a while or at all about your all-important consulting agreements, this is a great time to do that.
STEP #2: Have a Red Velvet Rope.
You know how the hottest nightclubs in Vegas, LA and New York City have those red velvet ropes and the bouncers only let in the people they want and no one else?
Well, you need one of those for your "client club"… and it needs to be a tight Red Velvet Rope.
What does this Red Velvet Rope entail?
It's a qualification process where you ask your prospect a series of questions. We call it the right-fit conversation, and we have our clients do that up front with a prospect before they get too far down the sales process.
It's not just about whether your prospect is looking for support in areas that you have expertise in. It's a lot more than that.
It's typically a 15- to 20-minute dialogue to make sure your prospect is going to be a good fit for you and your company, and that there's a real viable opportunity on the table for you.
I even have a favorite question I like to ask prospective consulting clients — one that I learned almost 20 years ago in a corporate sales training.
I always ask my prospects to tell me about a time when they worked with a boutique consulting firm or outside expert… and the relationship was one that was particularly collaborative and rewarding for both parties.
If they have trouble coming up with a mutually positive experience in the last few years, that's a huge red flag. That's going to give me serious pause about working with that decision maker or that organization.
So, you want to be prepared. You want to put together a list of questions that are important to you such as…
What are you looking for in a client relationship?
Do you need that client to be communicative? Collaborative? Responsive?
Do they need to be open to candid feedback?
Are they willing to keep an open mind about areas where improvement can be made or are they just looking for a "yes" person?
So, you want to make sure you have that Red Velvet Rope in place and use it early and often in your conversations with prospects.
STEP #3: Set clear expectations — verbally and in writing.
This is a big one that people miss, and it really has two parts to it.
First, you have to figure out what your expectations are. What do you need in a consulting client relationship in order to be able to do your best work?
Once you know what those expectations are and how you need each side of the table to come together to work, it's then important to communicate, which is the second important part of the equation.
What we typically see from executive coaches, consultants and other small business owners is that they either mention the expectations in passing or they bury them somewhere in an agreement or a proposal.
But no one ever reads it so then it becomes this sort of drive-by thing around expectations. And in the prospect's mind, it's never really been covered.
Define your expectations and make it a point to clearly articulate those expectations in writing.
We recommend putting those expectations in multiple places — client consulting agreements, consulting proposals, engagement letters, onboarding documents, etc.
So, those first 30 days that you're getting started working with a client, we like to see those expectations for your consulting clients, coaching clients, etc. repeated over and over again.
Additionally, you should have a conversation with the prospect to go through those expectations and a good time to do that is in the co-creation meeting when you're deciding how you're going to work together.
We also recommend that you go through your expectations one more time during your kickoff meeting with your client.
And it doesn't matter what you're selling… there needs to be a kickoff meeting and that's a perfect place to pull out the agreement or the proposal or the onboarding document and walk through those expectations again so that everyone is on the same page right from the start.
Step #4: Have a process for EVERYTHING that you do with your clients.
From the way you have that right-fit conversation and the co-creation meeting to the way you present your engagement letter or proposal to them to the way that you onboard them to every type of interaction you have with your client.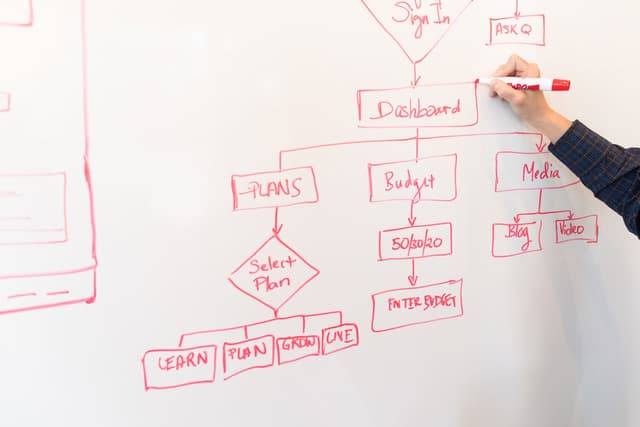 You need a process. Processes are a form of control, but they're also there to make sure you get repeatable results.
That's why we teach both our private consulting clients, as well as members of our BoldHaus Collective program how to win corporate clients, how to have a process and scripts for all of these conversations along the sales journey.
Every time you go through these clear-cut steps, you're better able to get a positive outcome with your consulting client or coaching client, and you're also showing your client your level of professionalism.
When we have sales processes in place and we're using them and we're making sure everything's done in a really professional way, we're constantly teaching our clients how to treat us, so it shows them that this isn't a free-for-all when we work together.
There are guidelines in place and we're not going to jump just because you say jump and if you miss a deadline, that doesn't mean we're going to work nights or weekends to accommodate you.
So, putting client processes in place is going to save you a lot of time. It's going to help you build scale into your business and it's also going to keep your clients on track.
Processes also bring to the surface those consulting clients that are going to be a problem.
And it's going to come out very early on in the relationship because if you've already done everything I talked about above and they're not following the "rules of engagement"…
Then you have an immediate red flag before the relationship gets too far down the road.
Before you've put in a lot of time, effort and energy. Before it starts to get tricky about who owes what and when if you part ways. You're going to know at the very beginning that a conversation is in order with this client before things get any more off track.
STEP #5: Speak up quickly.
Despite taking all the vital steps I talked about above, there is the possibility that someone still makes it through your Red Velvet Rope.
Everything may start out great and then your consulting client or executive coaching client stops doing what they agreed to do.
They stop communicating with you. They start missing deadlines. They start adding more things, which creates scope creep. They start blaming you for things they never told you or they constantly change things on you. And the list goes on.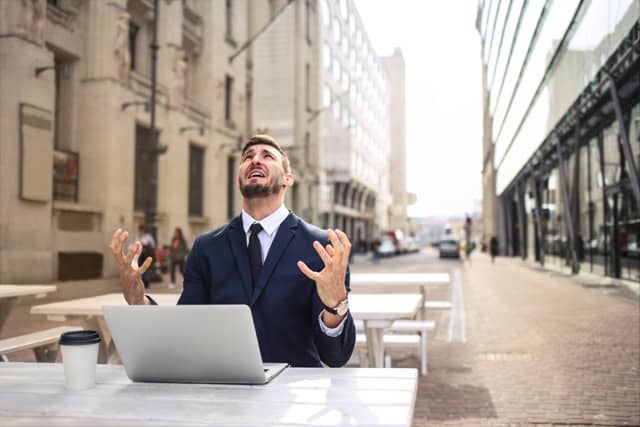 Whatever it is that's causing the difficulty, you must speak up quickly.
The issue is not going to get better over time.
In fact, what happens is actually a double-edged sword because every time you don't speak up when a consulting client or corporate client is straying away from the agreement, you're setting an expectation that it's okay and you create a situation where they're going to continue to do it.
The other thing is that the longer you wait, it gets more awkward and uncomfortable to have that conversation and you start getting more frustrated and more resentful of the client.
No matter how much the corporate client is paying you — and listen, there's a lot of data that shows just how valuable corporate clients are to small business owners — it's still not worth it.
The problem festers over time and not only does it bleed into everything else in your business, it also makes it difficult when you finally do decide to have that conversation with your consulting client.
Instead of the conversation coming from a neutral place and one that's productive, it tends to all come pouring out like a flash flood. It gets the best of us and it really isn't the best conversation that could be had.
After the fact, it's usually not great for you, your business, your reputation or your ongoing relationship.
In some ways, this is a small world. People move around. They talk. They go from one organization to another, so you really want to handle these things delicately and professionally early on.
Bringing it all together.
If you've done steps 1 through 4, it really makes having that seemingly uncomfortable conversation rather easy because you can refer to all the documents you've provided your consulting client and remind them of what the agreement was.
Follow those five essential steps and, even though they may not prevent you from ever having a nightmare corporate client, it will really take the stress off when you ensure that you're working with consulting clients you love working with, that you're able to do your very best work and, most importantly, you continue to love what you do.
We'd love to know which one of these steps was most valuable to you or… do you have a step that you're using in your business to minimize having a nightmare client?
Be sure to leave us a comment below and let us know what you think.
And if you'd like to have proven systems and processes in place for winning corporate clients, be sure to schedule a complimentary call with our highly trained program advisors.
Don't Forget to Share This Article If You Enjoyed It.