Looking for something specific?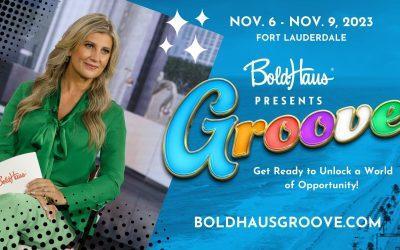 Are you a consultant, leadership coach, professional services provider, keynote speaker, or other self-employed expert looking to take your business to the next level?
Look no further than BoldHaus Groove, the ultimate conference for professionals looking to gain a competitive edge and endless momentum to skyrocket their success.
Over the course of three days, Groove will provide you with the tools, strategies, and connections you need to attract corporate and B2B clients, win high-value deals, and get paid what you're worth. You'll also learn how to unlock your inner motivation and find your flow state with personalized Motivational Maps® assessment results.
Popular Posts
Here are a few of our most popular posts to get you started.